A Guide for Corporate Moving
Good Guys Moving & Delivery
A business move is a major milestone in the life of any company, and it requires proper organization and attention to detail if it is to go smoothly. To make your commercial move as seamless as possible, take time to plan everything from the biggest challenge to the smallest detail.
Create a Corporate Moving Plan
You carefully plan every important new business function, and a business relocation should be no different. Ideally, your plan will begin at least six to 12 months out or as soon as you decide to make the move. Many steps go into creating a corporate moving plan, which is why you should get a moving specialist involved early on. Allow a professional moving service to help you come up with a plan that will address issues such as:
Developing a timeline for corporate moving, to include creating deadlines for certain tasks
Delegating responsibilities among various departments
Creating a layout for your new office space
Packing and inventorying your existing items
Designate a Corporate Moving Captain
It can be helpful if employees have a single go-to person for all questions related to your move. Choose a trustworthy employee who others will feel comfortable talking with and whom you can trust to handle small details for you. One thing your corporate moving captain should oversee is organizing documents and to-do lists related to your commercial move. Depending on your business, these documents may be stored in a shared drive, binder, or filing cabinet.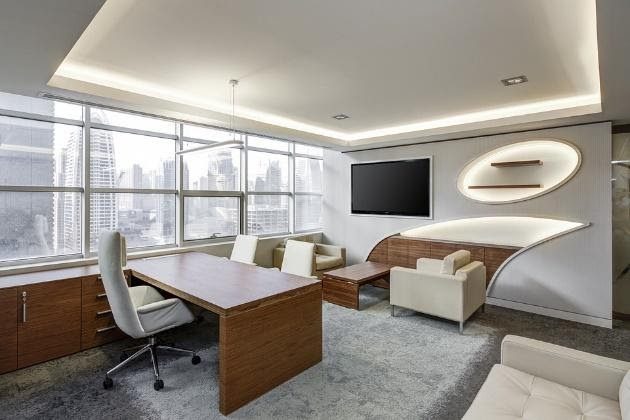 Announce your Move Internally
Hold a meeting to let workers know that you will be relocating. Until you make the official announcement, you should remain tight-lipped about your intentions because employees should hear it from you rather than through the grapevine. Only your corporate moving captain should be given advance notice as you will want to make sure he or she is willing to act in that capacity.
Provide a brief overview of your corporate moving timeline and give employees a reason to feel good about the move. Be prepared to answer any questions they may have about their future with the company. For example, many workers may fear job cuts or a change in responsibility will happen after the move. Introduce your corporate moving captain and let everyone know that this person will be their point of contact for any future questions related to the move.
Announce your Move Externally
Now that your employees are aware of your move, you can then begin announcing it to customers, vendors, and business associates. Post the details on your social media accounts and provide more frequent updates as the date draws nearer. Consider having signs printed that will provide information about your move as well. Include the effective date, your new location, and any other pertinent data.
Organize your Documents
It's important that you do not lose any of your important documents during your move. Accordingly, if you have been putting off organizing your files, now is the time to get that done. Make sure you know the location of things such as tax returns, articles of incorporation, and other legal documents. If possible, you may want to arrange to have certain documents hand-carried to your new location. Scanning them into the cloud is also a good idea and will keep you from worrying about your documents getting lost.
Come up with new Workplace Ideas
Your new location will probably not have the same layout as your existing space. As such, you will likely need to adjust the layout or design. This may be a good thing if you are gaining space but might be a challenge when moving to a smaller location. Your employees may also need to make some adjustments to their own space. For example, rather than having their own office, some workers may need to use cubicles or share an office.
Feedback from your employees can be crucial when it comes to designing a new work area. If possible, allow workers to visit the new location and provide feedback. Doing so will make them feel as though they are a part of the move and that their opinion matters. Following the relocation, it will also alleviate a great deal of anxiety and make the settling in process go much smoother.
Decide what to Keep
After coming up with a layout, you can then assess your equipment and decide what to take and what to keep. Maybe you have discovered you no longer have room for bulky desks or bookcases and will need to leave them behind. You might also have old equipment sitting around in storage that you would rather not have to move.
At this point, it's important to consult with a moving specialist again. By now, you have a clear picture of what you will need to move and are ready to fine-tune the details. Provide these details to your moving specialist so that your relocation plan can be updated accordingly.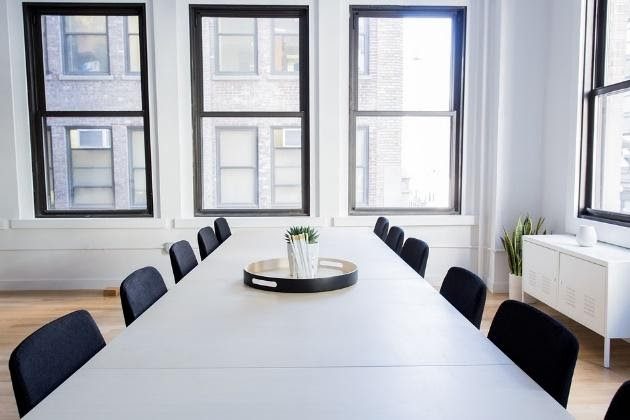 Establish a Moving Budget
Now that you know what you will be taking, coming up with a moving budget will be much easier. You may wish to schedule a walk-through so that your corporate moving specialist can see exactly what items need to be moved. This will ensure you have a more custom quote that more accurately reflects your needs.
Don't forget to include packing and crating in your corporate moving estimate. You may think that employees can pack things so there is no need to have a moving company do that for you. In the frenzy surrounding your move, your workers may already feel stretched thin and may have little or no extra time to perform packing. If they can squeeze it in, they may do it haphazardly. It isn't worth risking it when a reliable moving company can perform packing very affordably.
Take Inventory
Before anything gets moved from its current location, you will need to have a complete inventory performed. When performing an inventory, keep the following things in mind:
Note the make, model, and serial numbers of computers, copiers, printers, and other similar equipment.
Provide a thorough description of common items so that they can be easily identified. For example, a black leather swivel chair is more specific than just "chair."
Document the condition of major items. If possible, take photographs and place them in your moving binder.
Ensure Clear Communications
Contact your cable, telephone, and Internet providers at your new location at least one month out. Let them know you will be moving and ask if there are any specific things that you must do to avoid an interruption of service. Arrange to have the new service connected at least two weeks out, then perform a test to see that everything goes smoothly. That way, you have plenty of time to react if there is a problem.
Transfer Utilities
Utility service is another item you do not wish to have interrupted. As such, you should contact your electric, water, and gas companies at least a month out. If you are relocating across town, chances are you will be using the same provider. If so, ensure they do not cut off service to your old location until you have completely vacated the premises. At the same time, you'll want to see that utilities are turned on before you start moving, in which case there could be some overlap.
Advertise your Move Again
Now that you are very close to corporate moving day, it's time to send reminder emails to your contacts. Post new updates on social media and make sure that everyone who comes into your establishment knows when your last day is. Have new business cards and stationery printed and begin handing out those cards to your colleagues.
You may also wish to remind those you do business with about your move. A few individuals you may want to notify include your cleaning company, package or courier delivery services, vending machine attendants, lawn care companies, etc.
Update Banking Info
Don't forget to update your banking information. Change the address on all accounts, and have new checks printed if necessary. If you are moving a long distance away, you may wish to establish accounts with a different bank in that area. In that case, you will need to close accounts and have your balances transferred to a cashier's check.
Arrange for Clearing
Review your lease to see if there are any provisions you must take care of before your move. Contact your landlord or property manager to arrange for a walk-through once you have gotten all of your equipment out. If necessary, you may wish to have a professional cleaner come and tidy up your space so that you can receive your deposit back.
As part of the clearing process, you may also need to:
Turn in keys and/or badges
Deactivate security codes
Remove placards from assigned parking spaces
Take down signage
Execute the Move
It is now time to put all of your plans into motion. Hopefully, you have arranged for a corporate moving company to help you pack, load, transport, and unpack all your property. If so, the rest of your move should be a breeze. Professional movers will see that everything is packed correctly and loaded safely so that it does not become damaged in transit. Your movers should also provide you with an inventory so that you can easily check everything off when it gets to your new location.
When creating a moving plan, you should already have established a delivery date for your goods. Compare this date with the day on which you plan to begin operations in your new office. Create an employee schedule based on these two dates and ensure that everyone is aware of it. When coming up with a schedule, keep in mind that your movers can perform unloading and unpacking for you. That way, all your workers must do is put a few things away and they are ready to go.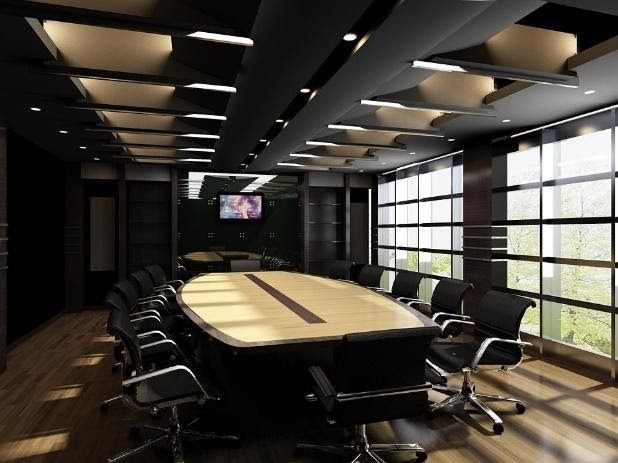 Host a Grand Reopening
Once you have gotten settled a bit, welcome customers to your new space by hosting a grand reopening. Doing so can help you retain old clients, but it might also attract you some new ones. Just be sure not to wait too long or the excitement of your move will long be over. A good timeline for a grand reopening is anywhere from two weeks to one month after your move becomes final.
This checklist will help you ensure that your company move goes seamlessly and results in as little disruption to your operations as possible. Of course, having the right support can make all the difference as well. You can benefit from having commercial movers regardless of whether you have a large or small business. Include a professional moving service in your plans, and you can improve morale while seeing that no important detail is overlooked.