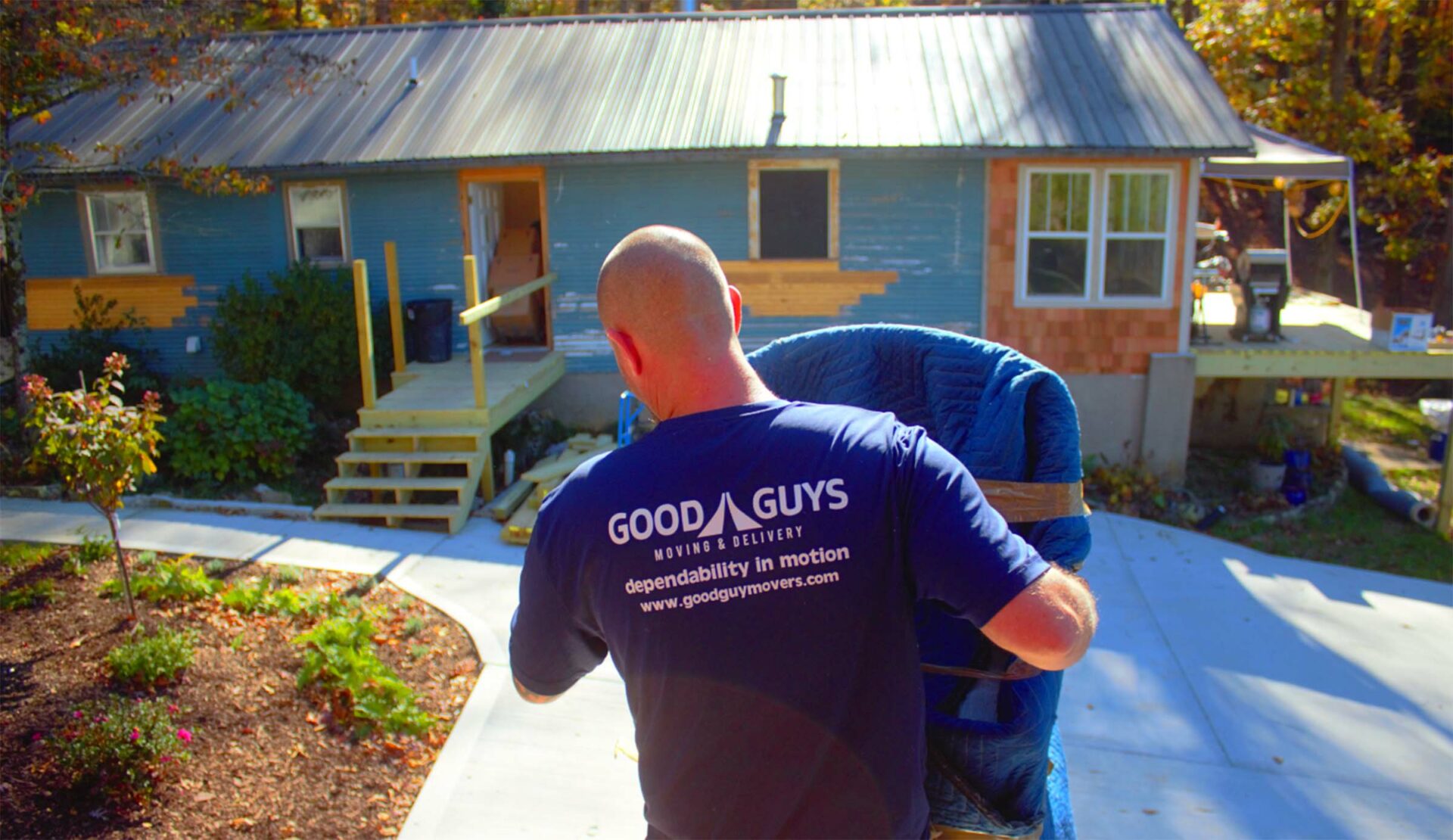 FAQ
Frequently Asked Questions (FAQ)
Do you have questions?
We have answers! Browse our FAQ page to learn more about our cost-effective services.
What do I need to do to prepare for my move?
We have prepared a helpful Moving Checklist that outlines each step you'll need to take along your journey. (link to checklist)
Are packing services included on all moves?
Packing services can be included on all moves, however packing labor is considered a separate service from moving. Packing labor is charged at a lower rate than moving. Packing supplies can also be provided and we only charge for what we use.
Can I hire Good Guys for labor?
Yes, you can! Our team is trained to handle moves of all shapes, sizes, and circumstances. Our crews can perform an internal move at a single address, load or unload storage units, pods, or trucks, and move large, bulky items such as pianos and safes. If you are seeking a labor-only quote, be sure to speak with your Moving Coordinator about our liability limits.
Good Guys offers temporary or long-term storage for folks who need their items stored between moves. All items are inventoried and well-documented before they enter our warehouse, so you know where they are located at all times. All items are padded, wrapped, and placed in large storage crates inside of our secure warehouse.
Which moves qualify for a flat rate?
All long distance moves are considered flat rate jobs. Any move that is more than 50 miles from origin to destination is considered a long distance move. Some local moves may qualify for a flat rate. Please ask your Moving Coordinator for more information.
Do I need to pay a deposit to book my move?
All moves require a deposit to be placed on our schedule. Local moves require a $100 deposit. Long distance moves require a 10% deposit. Each deposit goes toward the total cost of the move.
Can I reschedule my move once I have paid my deposit?
Yes. However, we strongly encourage you to give us at least three days notice in order to reschedule.
Is the deposit refundable?
Yes. Deposits are refundable for up to five business days from the scheduled starting time of your move. Any refund requests made after this time window will not be honored.
Which forms of payment do you accept?
We accept all major credit/debit cards, cash, and cashier's checks. Good Guys does not accept personal checks.
Am I charged for the drive time?
The service fee listed on your estimate covers the drive time before and after the move. For local moves, drive time between the origin and destination will be included at the hourly rate. For interstate moves, drive time is factored into the flat rate.
What does the service fee entail?
The service fee covers the drive time before and after the move, trucks, fuel, protective equipment, and other essentials.
How do you determine your pricing?
At Good Guys, we determine our rates by volume (cubic feet). Once we are provided with an inventory, we calculate the total volume, which in turn determines the amount of labor, trucks, and equipment needed.
Are there any items you cannot accept?
Yes. For the safety of our customers and crew members, we do not accept the following items: firearms and ammunition, propane, oxygen, scuba tanks, live plants, firewood, soil, gasoline, diesel, fireworks, explosives, liquid cleaning agents, pesticides, small vehicles (ATVs, motorcycles, jet skis), sheds, small buildings, refrigerators and freezers with food in them, pets, aquariums, and small personal items such as jewelry and medicine. 
As a general rule, we do not move large, bulky items over 800 lbs such as gun safes or grand pianos.
Request a Free Estimate from the Good Guys
To schedule your move or receive a free estimate please complete our quote form or give us a call at (423) 531-3841
Why Our Customers Love Us
Good Guys are the Right Guys
We all hate moving, even if we are hiring someone else to do it. However, the Good Guys crew made it actually enjoyable. Prompt, efficient and mannered those folks did an awesome job. Definitely would recommend them to anyone... Thanks so much, Good Guys Moving.
This was a great company to work with. I will recommend them to everyone I know looking to move in the Chattanooga area. Their employees are very professional and handle your items with the utmost care. They take care of your items and your home as if it were there's.