Without the proper knowledge, moving can quickly become a guessing game. But, when it comes to one of the most pivotal moments in a person's life, it's not wise to guess. With that in mind, let's take a dive into which vehicle you'll need for a seamless move.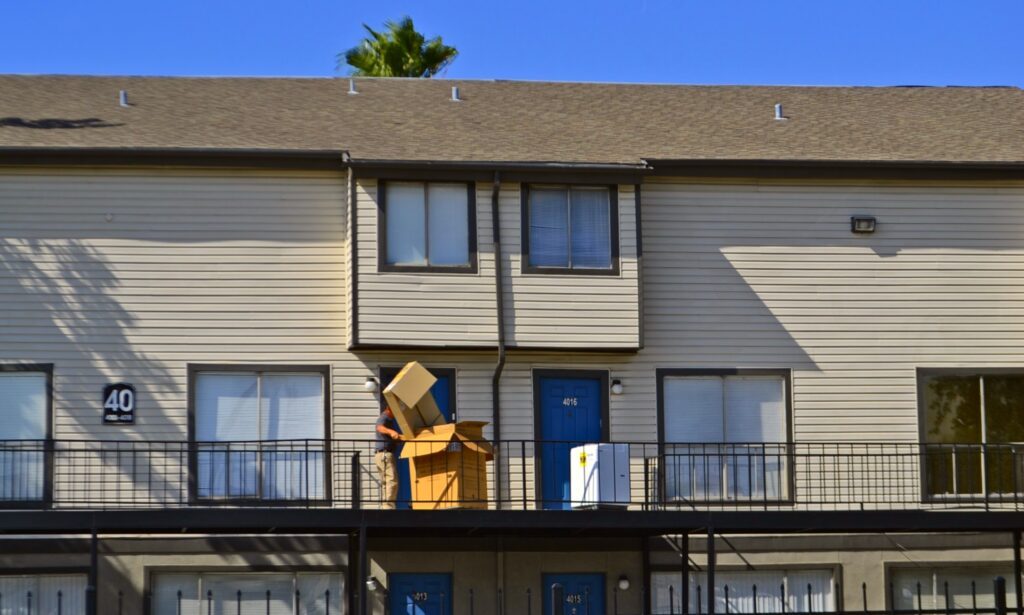 DO IT YOURSELF OR HIRE A MOVING COMPANY?
The first question you should ask is whether or not you want to move items yourself or hire professional movers. For a studio apartment, it may be reasonable to recruit friends or family members to make a couple of trips with a pick-up truck and a trailer. However, a larger move could take dozens of trips in a standard pickup truck.
Another factor to consider is the size and weight of your belongings. A 500 lbs. grand piano or a 300 lbs. gun safe are difficult to move without the proper training, technique, equipment, and strength. It may be worth the cost of a moving company to ensure those items make it to their new home without any dents, dings, or scratches.
One final aspect to take into consideration is access. If you're moving from an apartment on the fourth story to a house on a steep hill, access will almost assuredly impact the time and effort needed to complete your move. Driveways, steps, elevators, and doorways all play a part in determining the quality of access.
WHICH MOVING VEHICLE IS RIGHT FOR ME?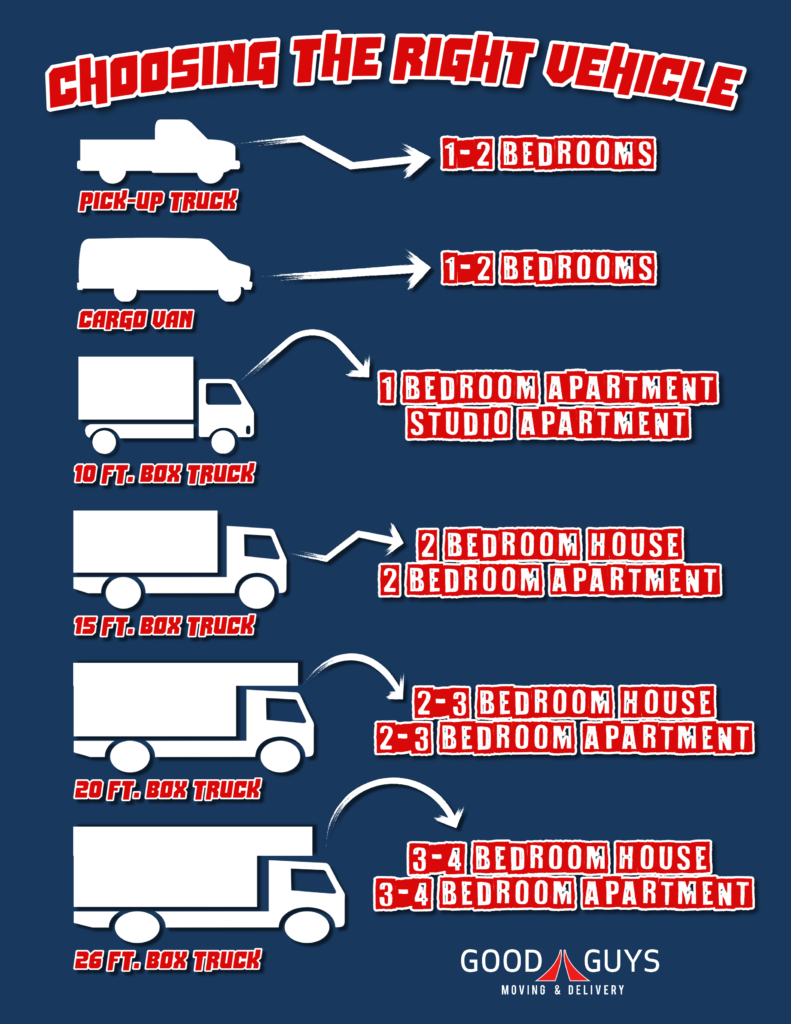 PICKUP TRUCK
Pickup trucks are ideal for small moves such as a few pieces of furniture or a single room. However, most bulky items will require at least two able-bodied individuals to lift over the tailgate. Drawbacks to moving with a pickup truck are exposure to the elements and the possibility of an item falling out of the bed.
CARGO VAN
Cargo vans generally have more space than the bed of a pickup truck, but are limited in height because of the roof of the vehicle. Much like a pickup truck, cargo vans are ideal for small moves such as a few pieces of furniture or a single room. However, cargo vans protect items from the open air.
10 FT. BOX TRUCK
These small box trucks can be rented from companies throughout the United States. A 10 ft. box will provide ample room for smaller homes such as a studio apartment or a small, one-bedroom house.
15 FT. BOX TRUCK
A 15 ft. box is the minimum amount of space needed to move a family home. These vehicles can also be rented from companies scattered across America. As a good rule of thumb, a 15 ft. box truck will move a smaller two-bedroom house or a full two-bedroom apartment.
20 FT. BOX TRUCK
The smallest trucks in the Good Guys Fleet have 20 ft. boxes. This is the standard size needed for a typical 2-3 bedroom house or a full three-bedroom apartment. Unlike smaller box trucks, this size contains what is called an "attic". The attic is the space located above the cab of the truck. It opens up more space for items like chairs, boxes, and totes.
26 FT. BOX TRUCK
Most families will need a 26 ft. box to complete their move — and many moves call for two! Depending on the bulk and weight of the furniture, a 26 ft. box truck will carry the entire contents of a 3-4 bedroom house or a full 3-4 bedroom apartment. These trucks also contain an attic for items like chairs, boxes, and totes.