Long Distance Moving Guide
Good Guys Moving & Delivery
There are a lot of moving parts when it comes to fine-tuning your plan for long distance moving, but that doesn't mean that it becomes an insurmountable task. The best thing to do is break your move down into steps to ensure you have all of your bases covered. Check out our handy Long Distance Moving Guide for helpful tips conerning the journey ahead.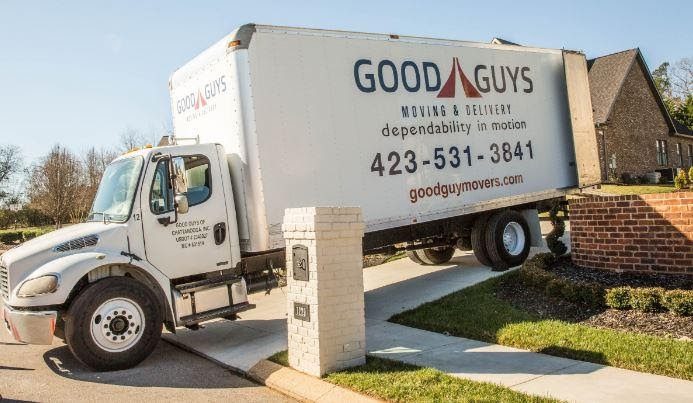 Get the Basics Down
The obvious first step to planning a long distance move is deciding to take the jump and find a new place to call home. Once you've decide you're moving to a place far from your starting point, you'll find a whole list of little details that you need to take care of to make sure that your move goes smoothly and without too many hiccups.
Make A Schedule
You'll have a lot of dates jumbled around when it comes time for your move. You'll have plenty of closing dates, move out dates, and move in dates to consider as you try and narrow down when you actually want to make the move to your new home. You'll want to have plenty of cushion when it comes to leaving your old home and moving to your new one. If your move has you crossing international borders while you switch to living in a brand-new country, you'll also need to make time to make sure you have all the appropriate paperwork completed. You'll also need to allow time to update personal items like your driver's license and other forms of identification.
Whether you're dealing with paperwork or other details of moving into a new house or apartment, a schedule can be your best friend. When it comes to moving, schedules fill up quickly and require you to follow them to the dot. Moving requires a lot of attention to be paid to the simplest of details. After all, making sure your mail is rerouted at just the right time is something that you might think of in passing but is somewhat more complicated than you might first assume. A schedule helps make it so you handle the little surprises more efficiently by making sure everything else is perfectly arranged.
A schedule also helps make packing a little less stressful. If you know when you must be gone by, then you will be better able to stack and arrange your packing plans around it. Having a schedule gives you a timeframe to plan your move and make adjustments as needed.
Budgeting
Money talks, and there's no point in denying it. Your budget will decide a lot of things for you. Making a budget will leave you room for emergencies as well as let you see what you can afford. Is it better on your wallet if you do all your own packing and moving with trusted loved ones? Or can you skip the long road trip by hiring a moving company to handle transportation and flying to your new home? Many considerations should be made when it comes to your expenses during the move. You should start with your maximum amount for the entire moving process and then start allocating proportions for various expenses including supplies, potential moving companies, and utility turn-ons/shutoffs. One of the most important points when financially preparing for a move is allowing enough padding to catch you in case of an emergency.
Modes of Transport
Are you going to fly or are you going to drive to your destination? It's a matter of preference in the end- after all, a long distance drive isn't for everyone. While moving all your possessions yourself can be easier on your wallet, it will bring stress because the safe transportation of all your possessions is your responsibility. Many people choose to hire responsible moving companies to handle the logistics of the move.
Plenty of moving and shipping companies are happy to take some of the responsibility off your hands. Knowing that professionals have packed and transported your items can be a stress relief during your move. The moving companies know how to safely pack all your items and will often store your items if your belongings happen to make it before you arrive or before you can move into your new home. Your belongings will be perfectly safe with a moving company during the duration of your move, and it will take a lot of stress off you during the process.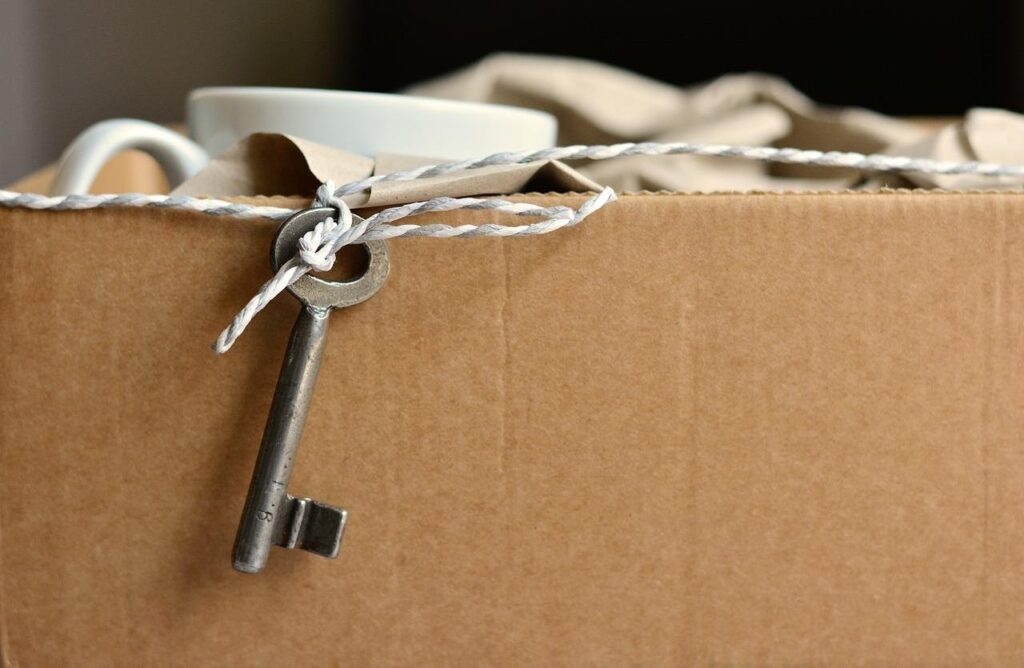 Organize Your Belongings
When packing, most people realize they have considerably more items than they thought. How do you ever get everything you have moved to your new home? Looking at all of your belongings can seem a little daunting when preparing for a long distance move. Clothes, furniture, and other assorted items can all be arranged and organized into a simple packing plan. There's even a trick to taking some of the weight out of your move- you don't have to take everything you own with you.
Declutter
A move is the perfect time to purge your inventory of items you don't use anymore, items you've never used, and items that you just genuinely don't need anymore. You undoubtedly are hanging onto items that you can throw away because they have long since outlived their usefulness to you. It is hard to part with well-loved items, but sometimes it's better to trash them than pretend that they still have life in them.
Instead of trashing all the unwanted items, you can host a yard sale and make some quick cash to help pay your moving expenses while lightening your load. You can apply the one-year rule during your quest to declutter- if you haven't used it in the last year, you're probably not going to use it going forward. Better to let it move onto hands that do need to make use of it while generating some cash to help cover moving expenses.
If you still have a couple of bags of stuff that you need to get rid of and couldn't sell, you can donate your items to a worthy cause. Numerous programs are available to provide secondhand items to people in need, and besides the gift of generosity, you will receive a tax write-off for the items. Letting go of your items doesn't have to be a bad thing; after all, there's so much good that can come from a simple closet clean out.
Label and Make an Inventory List
Pack your items carefully, and make sure all your boxes are labeled. At some point, everything is going to end up stacked on top of each other, and it is better to do all that you can to make sure your heavy items don't end up crushing your more fragile items. Even if you get rid of a decent sized portion of your items, you will still have a lot of necessities that need to be taken from point A to point B.
When it comes to both loading and unloading your items, it is important to make a list to help ensure you have everything you need and you're not forgetting anything. Knowing exactly how many boxes of books or other knickknacks you have can help speed things along and make sure you have everything without unpacking it over and over. A good labeling and inventory system means you'll be able to find the items you need first really quickly and place boxes straight into the rooms that they belong in, and this will help you feel a lot less cluttered and confused during all aspects of the room. You can move quicker if you're organized, even if it might seem like a daunting task when you're starting out.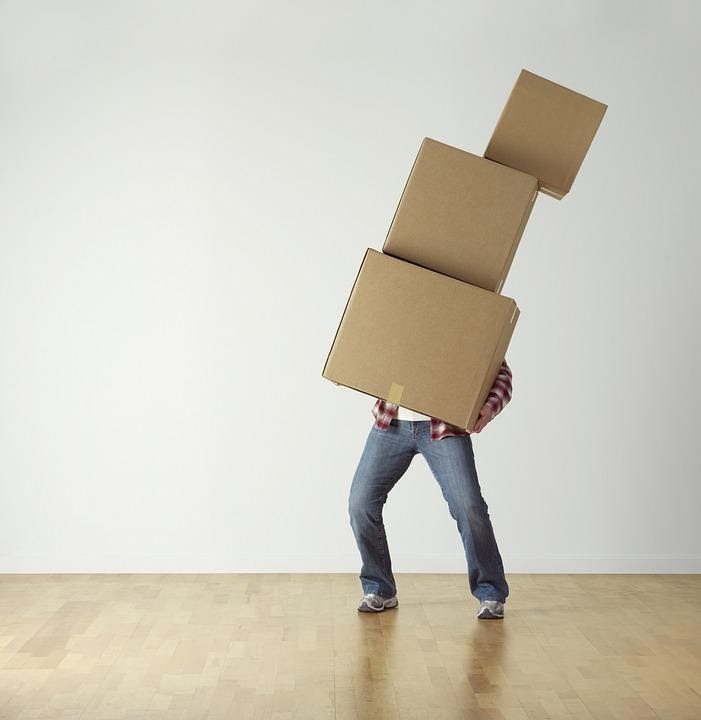 Double and Triple Check
Even with the best plan in place, it's better to double and triple check before you set forth on your journey. You don't want to forget anything in your old place, and you definitely need to make sure that you get everything into your new home with a general sense of ease. All your lists and schedules will come in handy throughout the process especially if you're doubling back to make sure you've completed everything you need to do when it comes to moving.
Whether you're moving yourself or using a company to move you, planning your long distance move doesn't have to result in you pulling out your hair. Draw up a schedule and make sure you know everything you have to get done and how much money you must spend on your move. A long distance move can be great for your career or for your life in general, and there's no need to be afraid of undertaking all the tasks needed to make your move.
Long distance moving needs? Get a free quote from Good Guys.