Andrew Lambert
President & CEO
Andrew Lambert
Andrew founded Good Guys back in 2009 in Macon, Georgia. He placed his bets on the Scenic City in 2012 and it paid off big time. So much so that he moved the Good Guy headquarters to Chattanooga. Andrew is raising a family here in the Tennessee Valley, along with his faithful dog Baxter. He's not your run-of-the-mill owner, because he's not afraid to jump on a move when needed. He understands the intricacies of handling and performing a move, so you can trust that your belongings are in good hands when you book with Good Guys.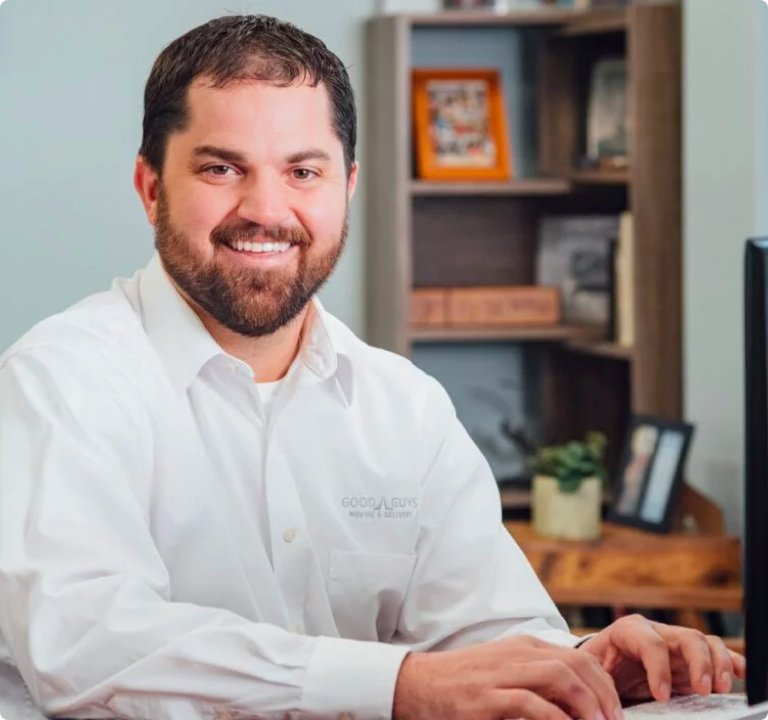 Request a Free Estimate from the Good Guys
To schedule your move or receive a free estimate please complete our quote form or give us a call at (423) 531-3841
Why Our Customers Love Us
Good Guys are the Right Guys
We all hate moving, even if we are hiring someone else to do it. However, the Good Guys crew made it actually enjoyable. Prompt, efficient and mannered those folks did an awesome job. Definitely would recommend them to anyone... Thanks so much, Good Guys Moving.
This was a great company to work with. I will recommend them to everyone I know looking to move in the Chattanooga area. Their employees are very professional and handle your items with the utmost care. They take care of your items and your home as if it were there's.
Stay Up to Date with Good Guys
Lorem ipsum dolor sit amet