THE MOST POPULAR HOME STYLES IN AMERICA
Americans have diverse taste when it comes to the architectural style of their homes. Many of those styles were created and popularized right here in the United States before being adopted overseas. However, some styles are much more common than others. Let's dive into our list of the 10 most popular home styles in the United States today.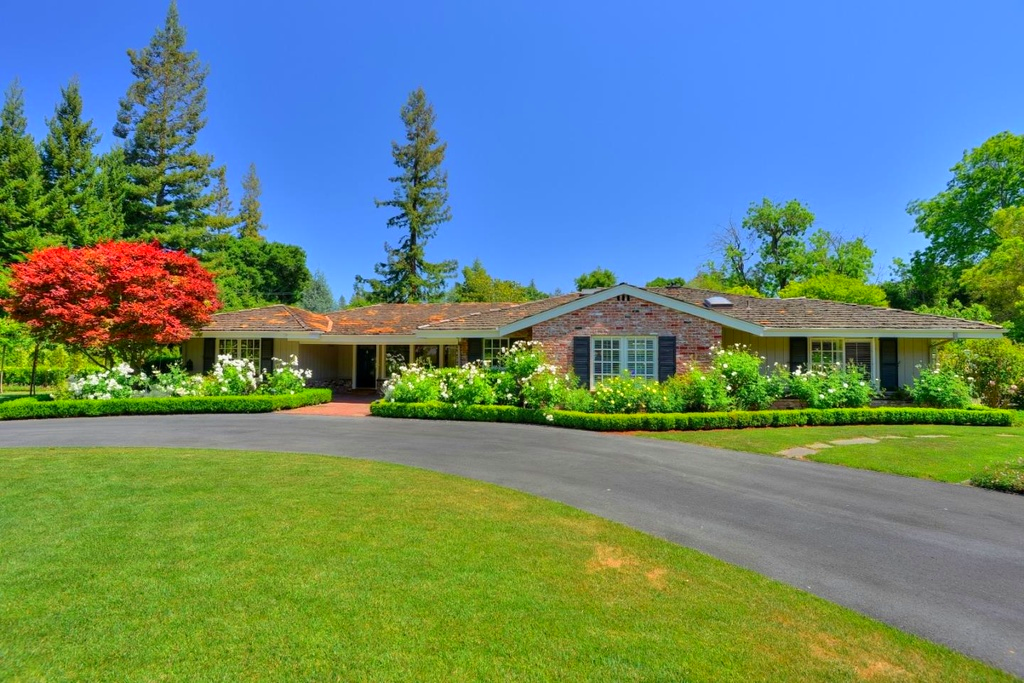 1 – RANCH
Peak Popularity: (1930-1960)
These homes are everywhere due to their convenience and affordability. Drive through any neighborhood and you're likely to spot several Ranch houses. A Ranch-style home is a single-story house built with an open-concept layout. Traditionally, they feature a roof with a low slope and large windows at the front of the house. Ranch-style homes can vary greatly in size and shape.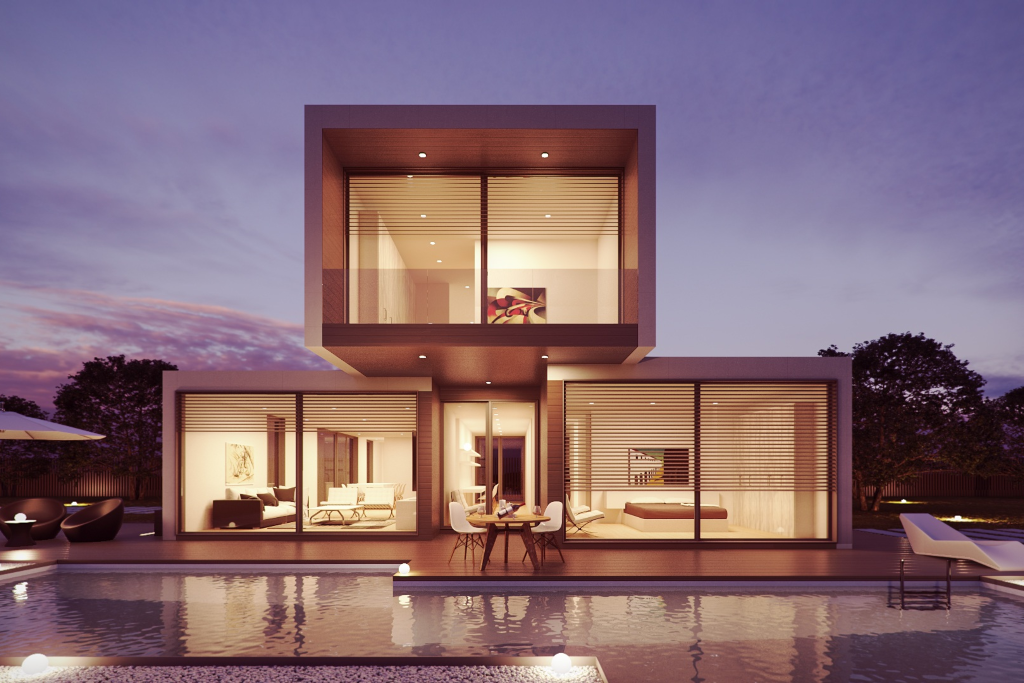 2 – MODERN
Peak Popularity: (1900-1950)
Modern homes styles are generally more expensive, but that hasn't stopped them from taking the country by storm. Modern architecture became popular after making its debut at the 1893 Chicago World's Fair. Eventually, these designs caught on in Europe as well. Modern-style homes are made from steel or concrete and feature geometric lines (often appearing as boxes), large windows, and elevation changes.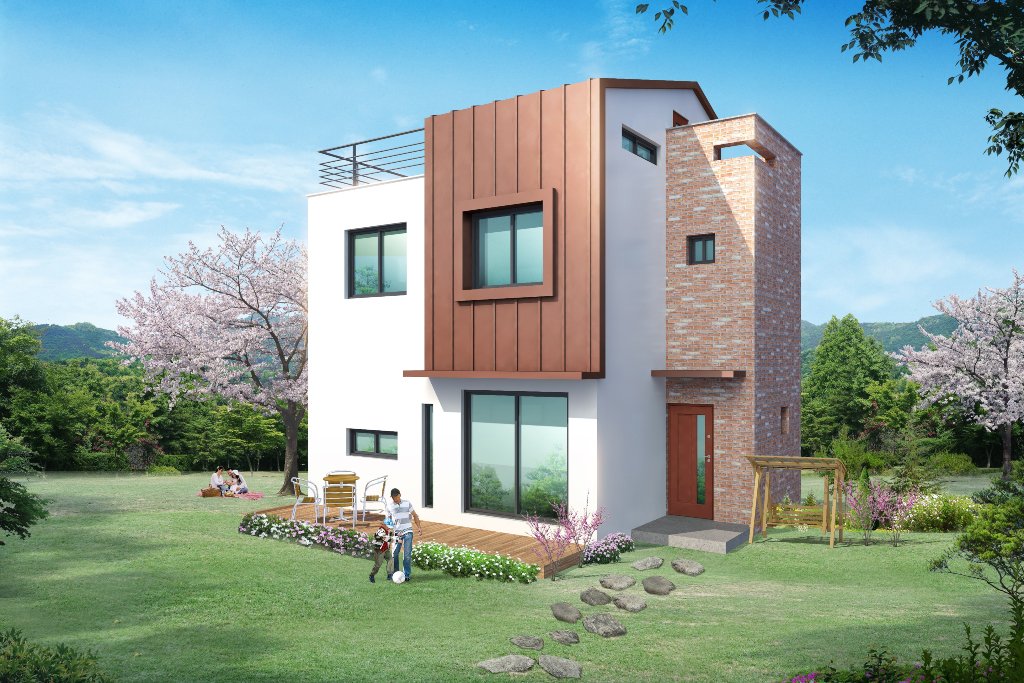 3 – CONTEMPORARY
Peak Popularity: (1960-1990)
Contemporary homes are often confused with modern architecture due to the use of geometric shapes on the exterior. However, contemporary homes have less of a square shape and emphasize sustainable elements such as the use of bamboo floors, composite materials, and natural light.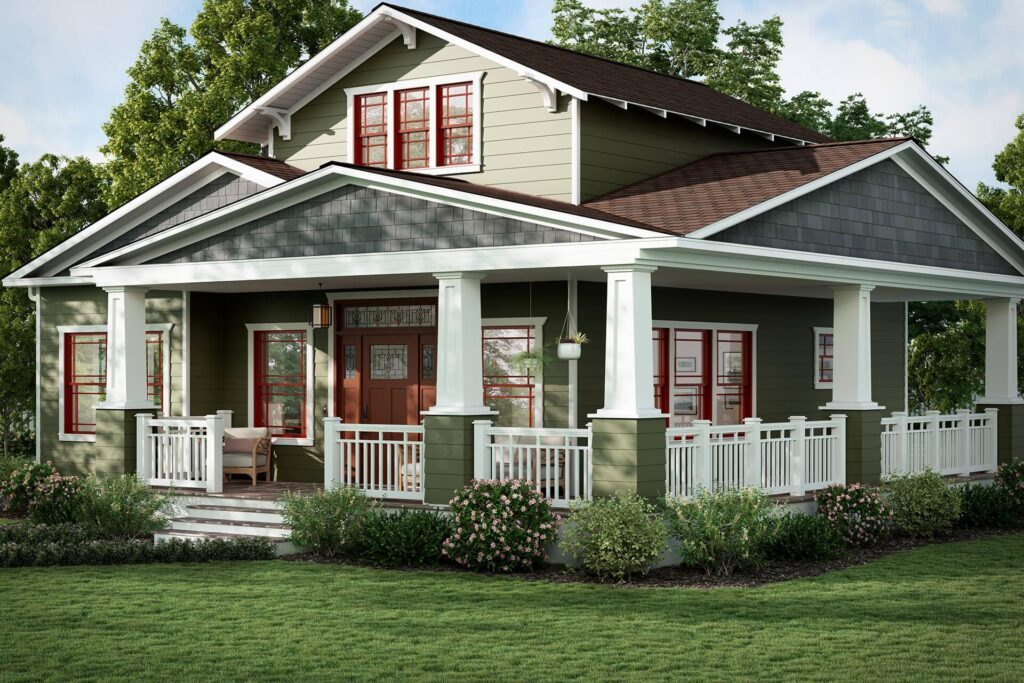 4 – CRAFTSMAN
Peak Popularity: (1890-1930)
The Craftsman style was born out of spite. During the boom of the Victorian style in the late 19th-century and early 20th-century, millions of Americans chose to buck the trend and build Craftsman homes. These houses are a staple of subdivisions across the country. Common features include low-slope roofs, exposed rafters and beams, columns, patterned window panes and a covered front porch.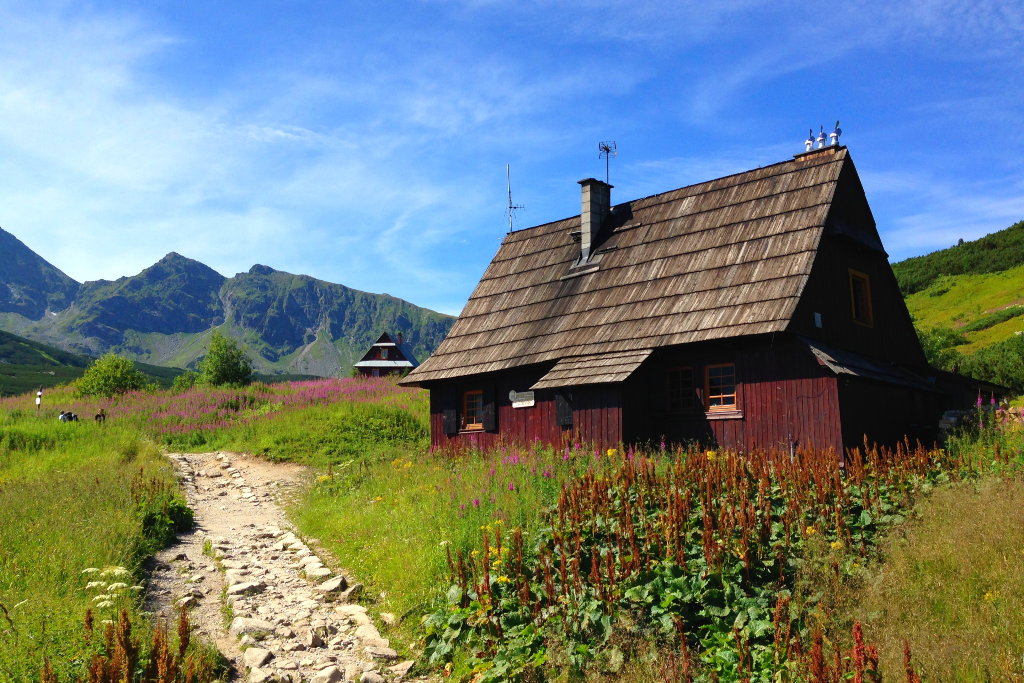 5 – COTTAGE
Peak Popularity: (1920-1930)
Cottage-style homes are inspired by the Storybook homes scattered across the United Kingdom. This style is often associated with fairytales, thus the name "Storybook". A Cottage home typically showcases a steep, thatched roof, arched doorways, and shuttered windows.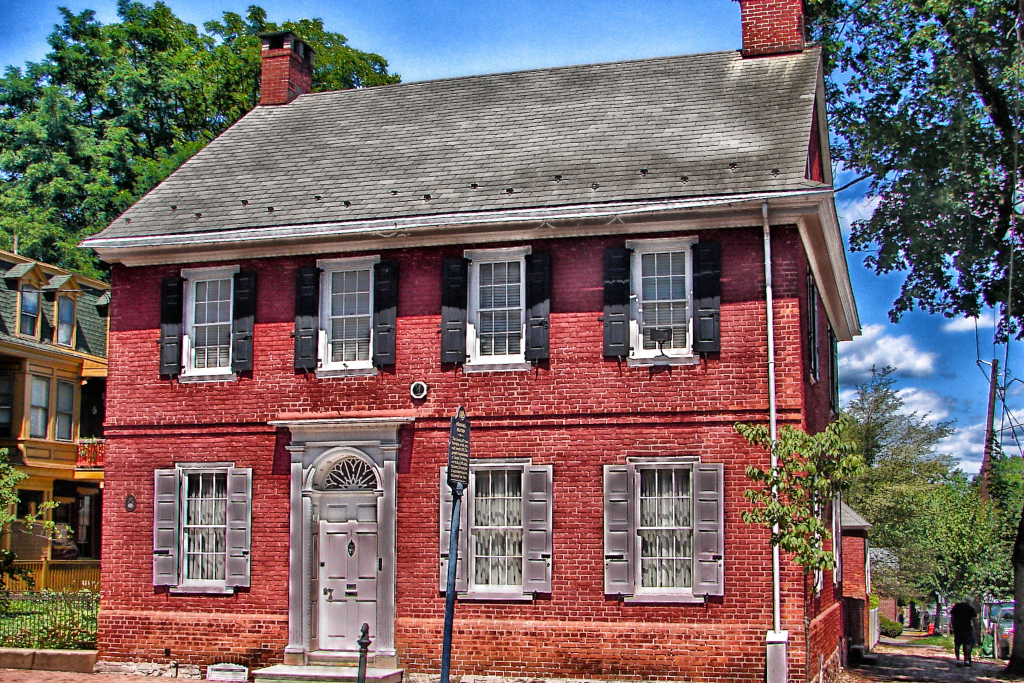 6 – COLONIAL
Peak Popularity: (1880-1950)
When you think of a Colonial home, you should think symmetry. These houses often feature brick facades with a centered front door, large entryways, panel windows, dentil molding, and a side gable or gambrel roof.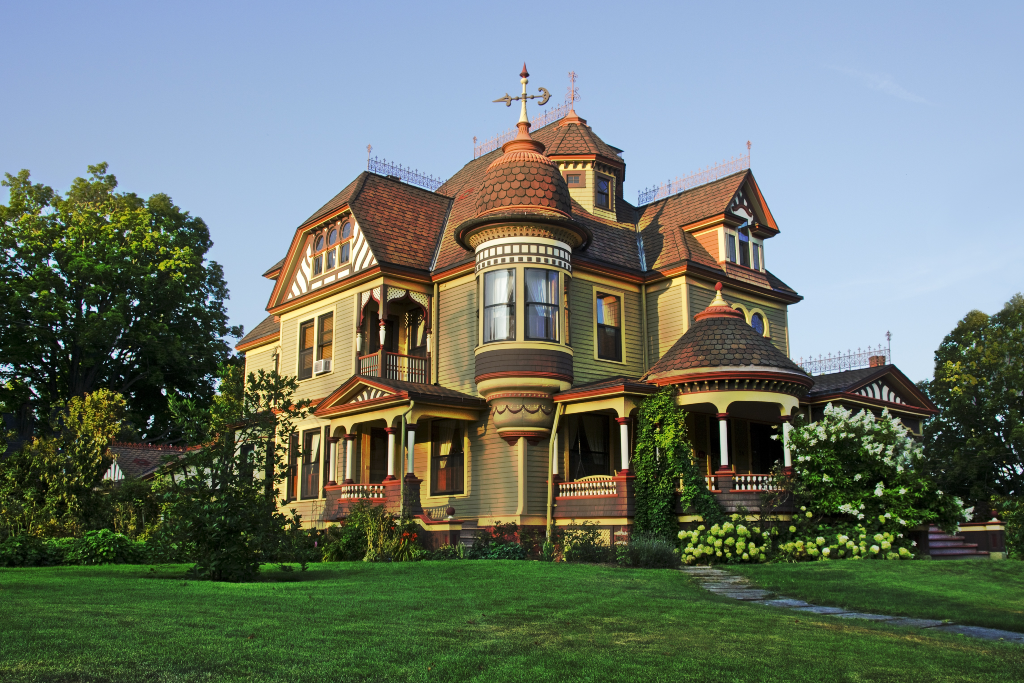 7 – VICTORIAN
Peak Popularity: (1860-1900)
As its name implies, these home styles originated in Great Britain during the rule of Queen Victoria. You'll be able to spot these homes by their vibrant colors, ornate detailing, and intricate wood trim. Generally, Victorian homes feature winding staircases, stained glass, and bay windows.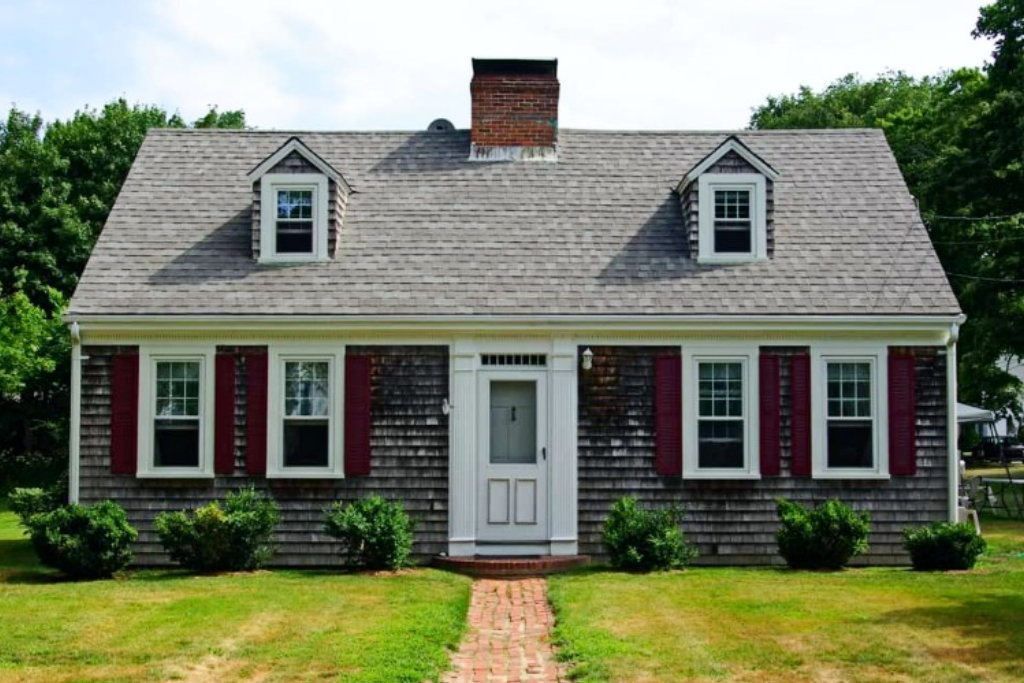 8 – CAPE COD
Peak Popularity: (1920-1940)
Cape Cod style is the oldest to make our top 10. Originating in England during the 17th century, these homes experienced an American revival in the 20th century. As its name indicates, Cape Cod rose to prominence in New England, specifically Massachusetts. These home styles feature a symmetrical design, central chimney, steep roof, dormer windows, wood siding, shutters, and hardwood floors.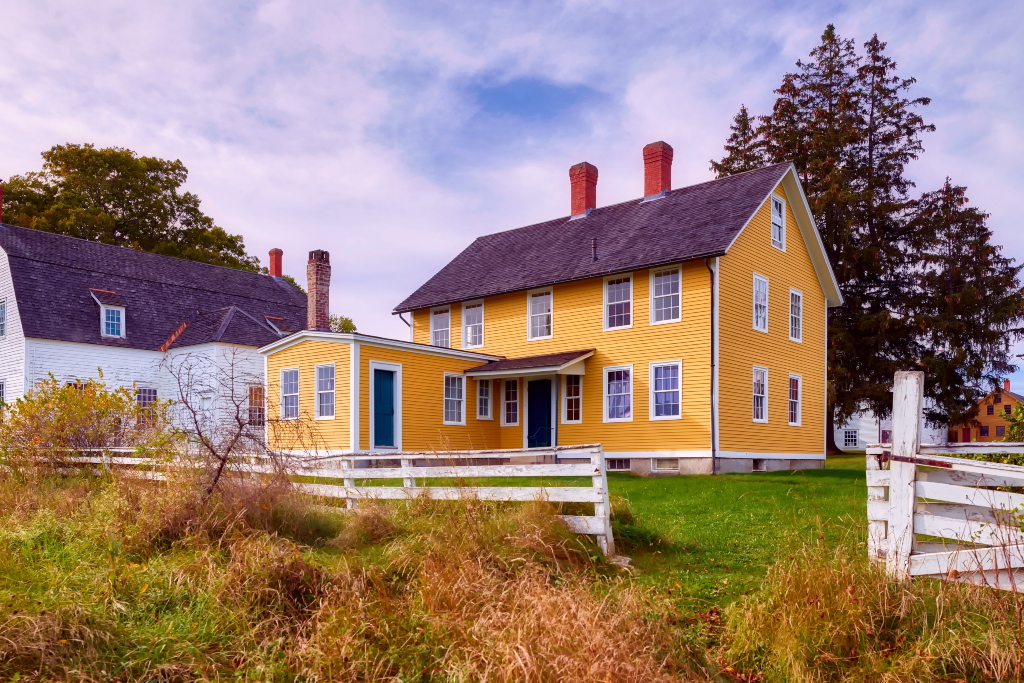 9 – FARMHOUSE
Peak Popularity: (1930-1940)
Dating back to the 1700s, Farmhouses experienced a revival in the 1930s. You can spot these homes by their large, wraparound front porches and clapboard siding. Typically, Farmhouses often feature large fireplaces, wooden floors, and large kitchen sinks. These signature elements are a nod to the farmers who built them for their practicality.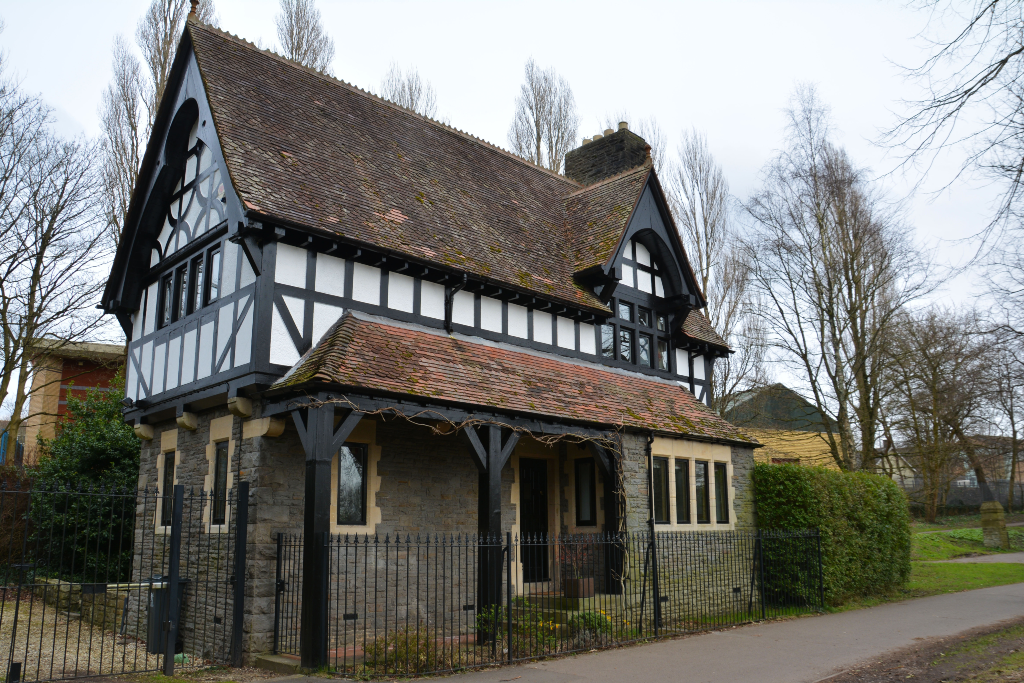 10 – TUDOR
Peak Popularity: (1890-1940)
Another British import, Tudor-style homes trace their origins back to the reign of the House of Tudor in the 1400s. Tudor-style houses usually have a combination of brick, stone, or stucco exterior and decorative half-timbering (think medieval English tavern). Nowadays, you're most likely to find these home styles in the Northeast and Midwest.
SOURCES:
https://www.trulia.com/blog/guide-to-most-popular-home-styles/
https://www.redfin.com/blog/what-are-the-most-popular-home-styles/