A new Good Guy is bursting onto the scene — and he's already taking home the title of Good Guy of the Month.
Jacob McGill joined our team over the summer after a long stint with a corporate moving company. Now that Jacob is a part of our locals-only team, he's making quite the name for himself.
Operations Manager Ricky Saenz says "He's one of the best employees we have. I can send him on any job and he takes care of it."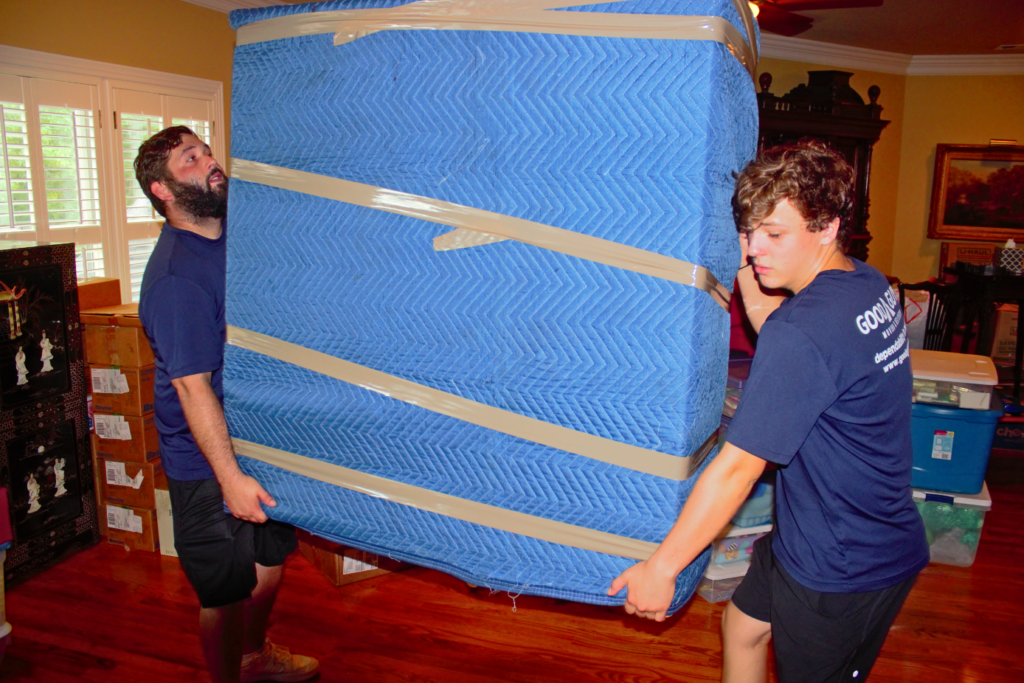 On weekdays, Jacob sits behind the wheel of a 26-ft. box truck, directing crews to complete successful moves.
His partner, Stevie Varela, says Jacob has an astute eye for the job.
"He's most of the brains when it comes down to it. A very smart mover."
As for Jacob, he views each job as an opportunity to better himself: "My favorite thing about working here is that I get a free workout and I get to go out of town."
McGill has traveled to places like Washington, D.C., Michigan, and North Carolina in a Good Guys truck.
The Good Guys Team would like to congratulate Jacob on his hard work and dedication!