Supporting our employees is paramount to our mission here at Good Guys Moving & Delivery. At times, that means providing flexibility. In return, we've found several incredible movers like John Jenny.
John's unrivaled work ethic and even temperament have earned him the title of Good Guy of the Month!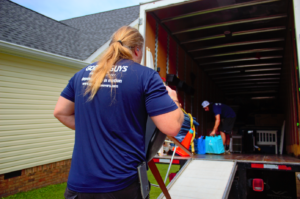 He has become a shining example of dependability, completing moves from Florida to Maryland. He credits part of his success to the leadership of Operations Manager Ricky Saenz.
"At Good Guys, they work with me and make sure that I have everything that I need. Ricky [Saenz] is one of the best managers I've ever had."
John specifically remembers one instance when he was in a bind, but thankfully, Ricky came to the rescue.
"I was coming back from out of town and my truck started having issues. Ricky drove three hours to my location in the middle of the night just to stay with the truck so I could go home and get some rest", Jenny said.
John also appreciates knowing that each day presents a new challenge.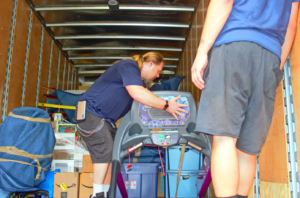 "You're not just stuck in a cubicle. You get to go out and see something different and meet new people. It's something different each day. If someone wants to work at a place where you get to be outside and have great bosses, this is a great place to go", Jenny said.
John is currently working to advance his career by earning a degree in Electronic Engineering from Chattanooga State Community College.
Outside of work, he likes to lift weights and play video games
He has two terrier-lab mixes named Zazu and Nala (references to characters in The Lion King).
We want to thank John for his commendable work.
Looking for a company that values its employees? Good Guys is hiring!