Over the past decade, Good Guys has become a major player in the moving industry. But in recent years, the delivery arm of our outfit has propelled the company to new heights. Our delivery crew works behind the scenes to complete shipments of furniture to homes and businesses across the Southeast. With that in mind, we want to shine a light on one of the most motivated members of our delivery team. Our Good Guy of the Month is none other than Delivery Team Lead Trey Hess.
Hess became a Good Guy in the Summer of 2022. Since that time, he's made an indelible mark with his positive approach and "can do" attitude. What's more impressive is the fact that Hess had no prior experience with logistics. Before joining Good Guys, Hess was slinging cappuccinos at a coffee shop in Cleveland, Tennessee.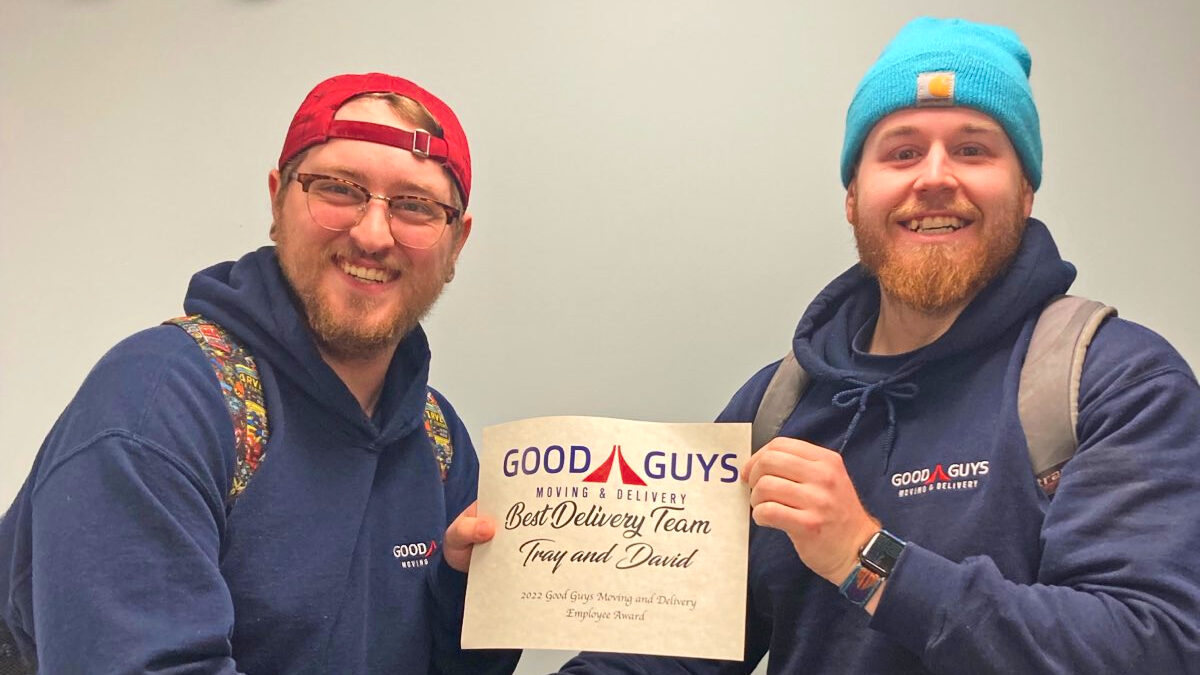 At Good Guys, Hess is responsible for delivering close to two dozen large appliances or bulky pieces of furniture each day. His routes are timed, meaning he has to maintain an efficient pace in order to complete his deliveries in a prompt fashion. So, what's the secret to projecting positivity in a stressful environment?
"I listen to music in the truck. It's fun, it helps the day go by faster, and I get to hang out with my teammate Davy," Hess said.
On certain days, Hess goes on his favorite route — a scenic drive through the Blue Ridge Mountains of North Carolina.
"My favorite place to deliver is North Carolina because of the mountains, streams, and other scenery. It's just so beautiful out there," Hess said.
When he's not hopping in and out of a Good Guys truck, Hess enjoys to participate in Dungeons & Dragons campaigns with his friends.
Hess has a special attachment to dogs. He has a Border Collie named Winston and admits to petting more than a few puppies on the job.
"I love all of the dogs I get to see. I literally pet every single one," Hess said.
Thank you for your hard work and positive attitude, Trey!
Want to learn more about Chattanooga or the moving process? Check out our Articles & Studies to brush up on what you need to know.