The current state of the Scenic City is eerily similar to that of America's most recent boomtowns. Large developments are being greenlit at breakneck speed, transforming neighborhoods that have stood for as long as three centuries. As the identity of the city shifts to fit the modern world, we're taking a closer look at Chattanooga Neighborhoods.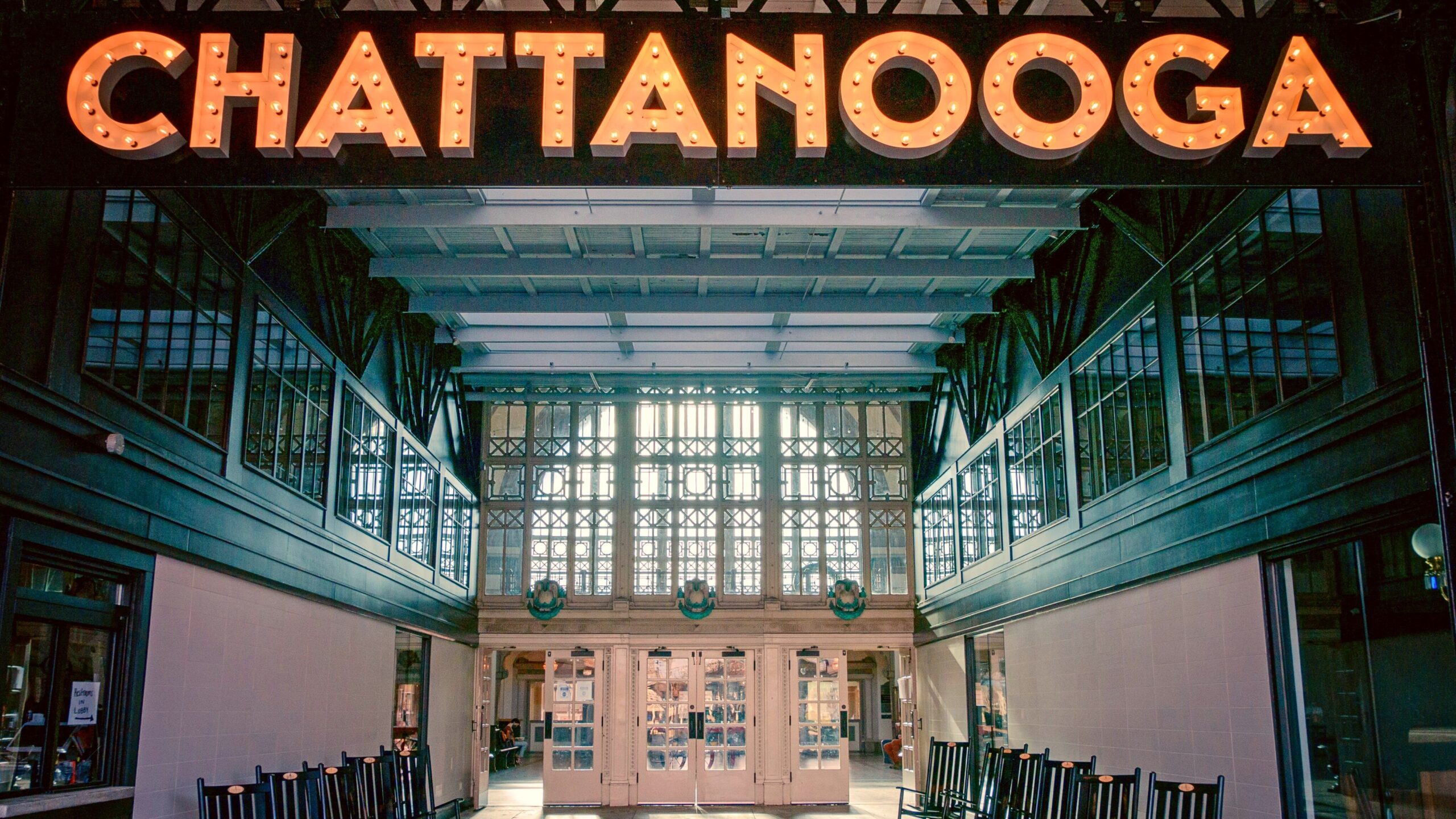 #1 – SOUTHSIDE HISTORIC DISTRICT – Settled 1813, Established 1839
Average Home Value: $555,000 (2nd) / Competitiveness: 2nd / Crime: 7th / Location: 1st
BACKGROUND: The Southside has been a critical part of Chattanooga's story since its founding. During the Industrial Revolution (and for many decades later), Southside was the center of manufacturing in Chattanooga. Since the mid-20 century, factories have been pushed to outlying towns and the city's industrial district along Amnicola Highway. That has paved the way for a massive city-led renovation to overhaul a large chunk of the downtown corridor.
WHY MOVE TO THE SOUTHSIDE? Because it's without a doubt the most coveted piece of real estate in town. In the coming years, the ONE Riverfront Plan will unite Chattanooga's current Riverfront with a colossal development called The Bend on the Southside. The Bend will feature hundreds of luxury housing options, shopping destinations, restaurants, and a manmade canal. The city's minor league baseball team, the Chattanooga Lookouts, also has plans to move their stadium to the Southside. In anticipation of this, developers have gobbled up large swaths of property around the site to build condos and townhomes. The Bend will add to the Southside's existing charm, as it is home to most of the city's fine dining and nightlife destinations as well as Finley Stadium, the Chattanooga Market, The Signal, and the Chattanooga Choo Choo.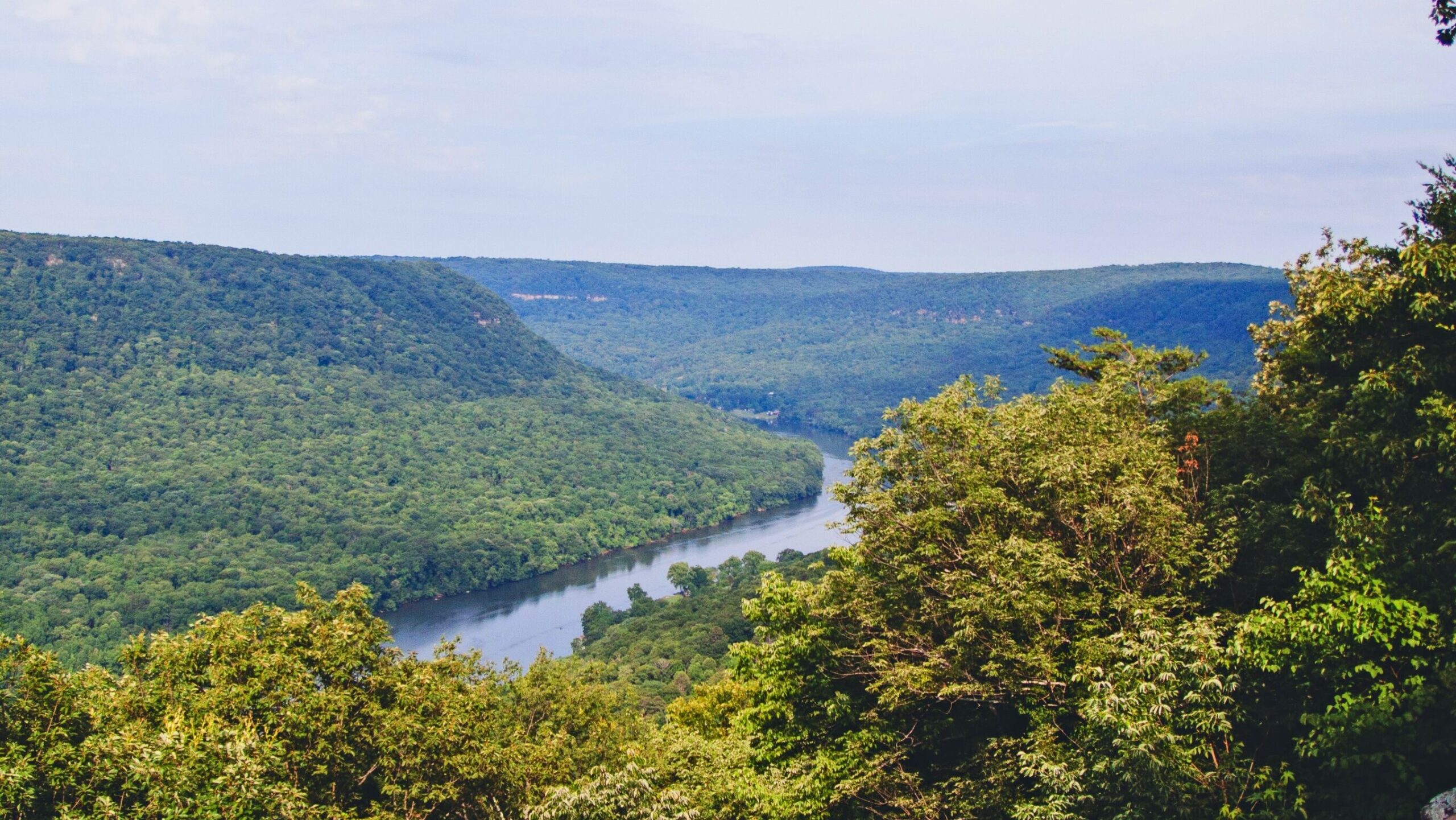 #2 – SIGNAL MOUNTAIN – Settled 1700s, Established 1919
Average Home Value: $475,000 (3rd) / Competitiveness Score: 1st / Crime: 1st / Location: 8th
BACKGROUND: Signal Mountain overlooks the city of Chattanooga from the Northwest along Walden's Ridge. Before the area was settled, Native Americans used the mountain as strategic point to send signals across the Tennessee Valley. During the Civil War, the Union Army also used the mountain to relay messages. In the early 20th century, the town of Signal Mountain chose to chart its own path, avoiding any possible annexation by Chattanooga.
WHY MOVE TO SIGNAL MOUNTAIN? The Signal Mountain community is well known for its high-end homes and safety. In fact, it boasts the lowest crime rate in Hamilton County. But those aren't the only alluring aspects of Signal Mountain. The area has no shortage of breathtaking bluff views and each home is allotted its fair share of privacy. If not for its location, which features dangerous winding roads, Signal Mountain would likely have taken the #1 spot on our list.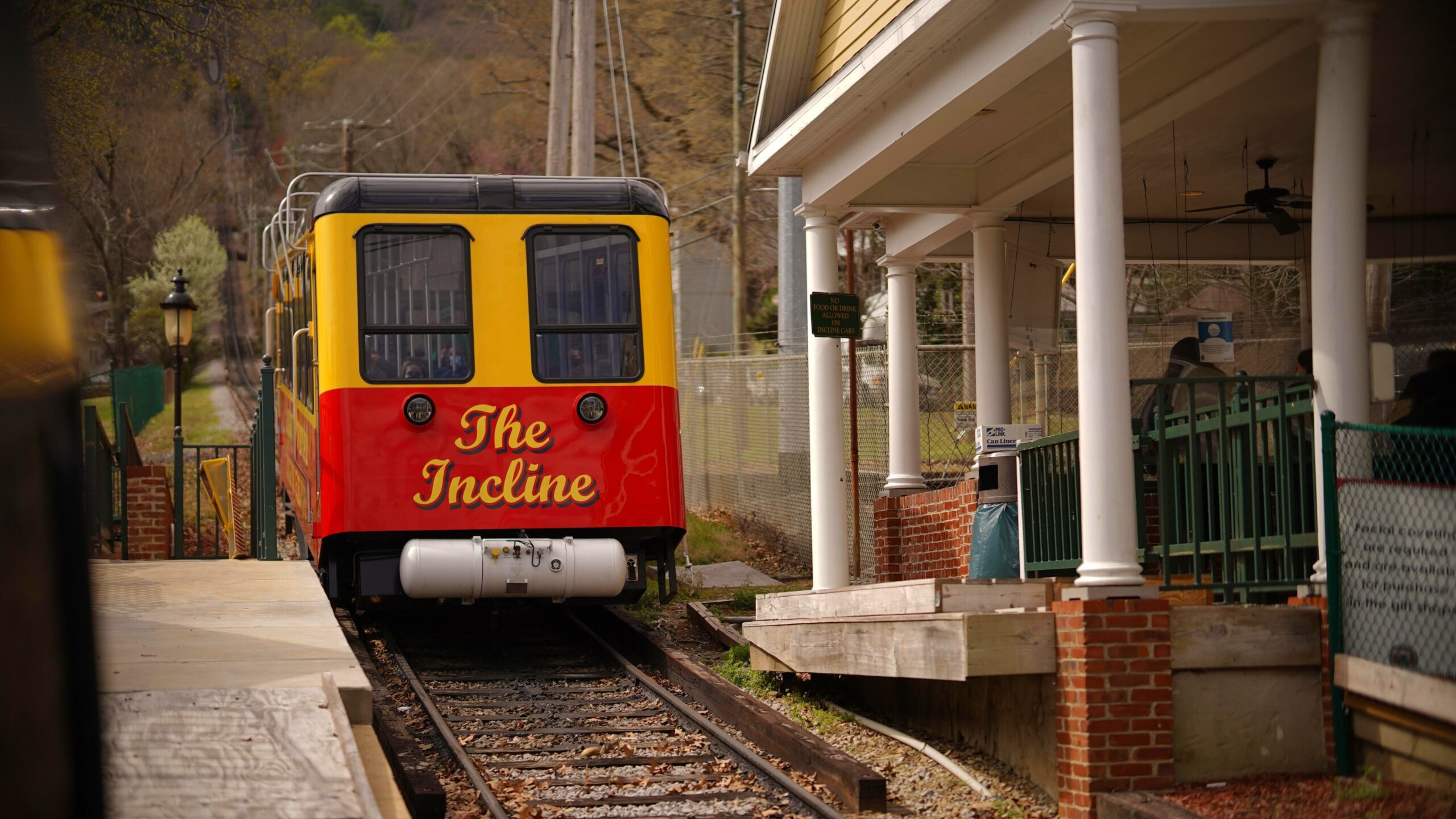 #3 – ST. ELMO – Settled 1770s, Established 1885
Average Home Value: $330,000 (5th) / Competitiveness: 3rd / Crime: 5th / Location: 3rd
BACKGROUND: Saint Elmo is one of the crown jewels of Chattanooga. Nestled directly underneath Lookout Mountain, this community has been inhabited since the late 1700s. Saint Elmo experienced a boom in population after the creation of the Chickamauga and Chattanooga National Military Park in the 1880s. It is located in the southernmost portion of Hamilton County, directly touching the Georgia state line and situated just due south of downtown Chattanooga.
WHY MOVE TO THE SAINT ELMO? Because of its location, privacy, and abundance of historic homes, Saint Elmo is a highly sought after destination for all ages. The neighborhood boasts hundreds of homes that are listed on the National Register of Historic Places. Its location below Lookout Mountain offers a shroud of protection from the bustle of the inner city, while also maintaining a close proximity to downtown. To top that off, Saint Elmo is also home to renowned restaurants, quirky shops, and The Lookout Mountain Incline Railway.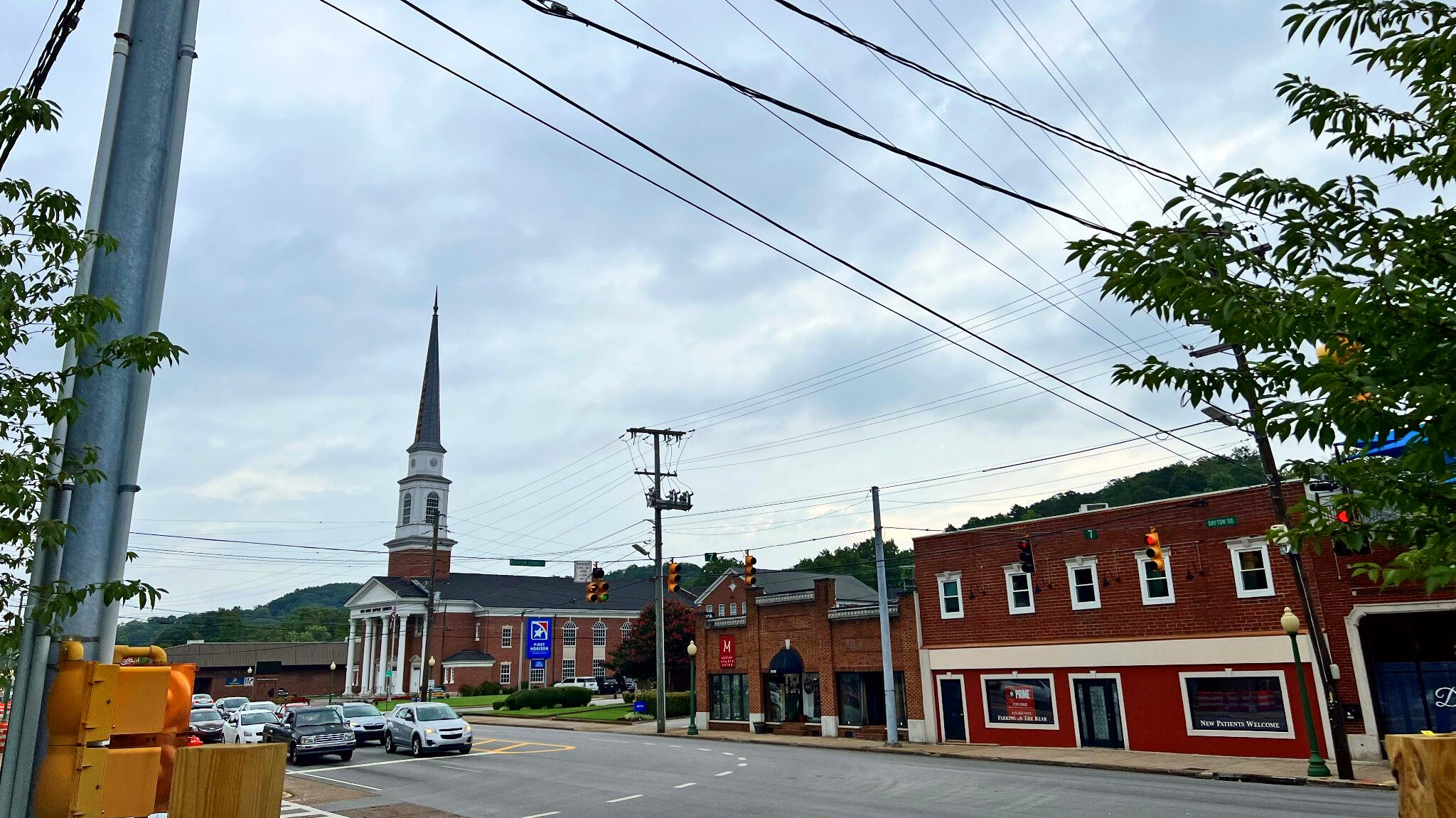 #4 – RED BANK – Settled 1800s, Established 1955
Average Home Value: $291,000 (7th) / Competitiveness Score: 7th / Crime: 4th / Location: 5th
BACKGROUND: Originally known as "Pleasant Hill", Red Bank has been inhabited for nearly two centuries. Residents finally chose to incorporate the area in the 1950s in an effort to protect their land from the urban sprawl of Chattanooga. This quaint little town is located on the north end of Northshore. While Red Bank is technically its own municipality, locals consider it to be a neighborhood of the Scenic City. If you look on a map, you'll see that Red Bank is completely landlocked by Chattanooga.
WHY MOVE TO RED BANK? Because of its affordability and location! Red Bank has an urban feel, but you won't hear the noise pollution of vehicles and businesses that you would find in neighborhoods like Southside and Northshore. Homes in Red Bank also have a much lower price tag than other comparable neighborhoods in the area, which makes it an ideal spot for reasonably priced urban living. There are no major attractions or landmarks in Red Bank, curtailing tourists from visiting the area.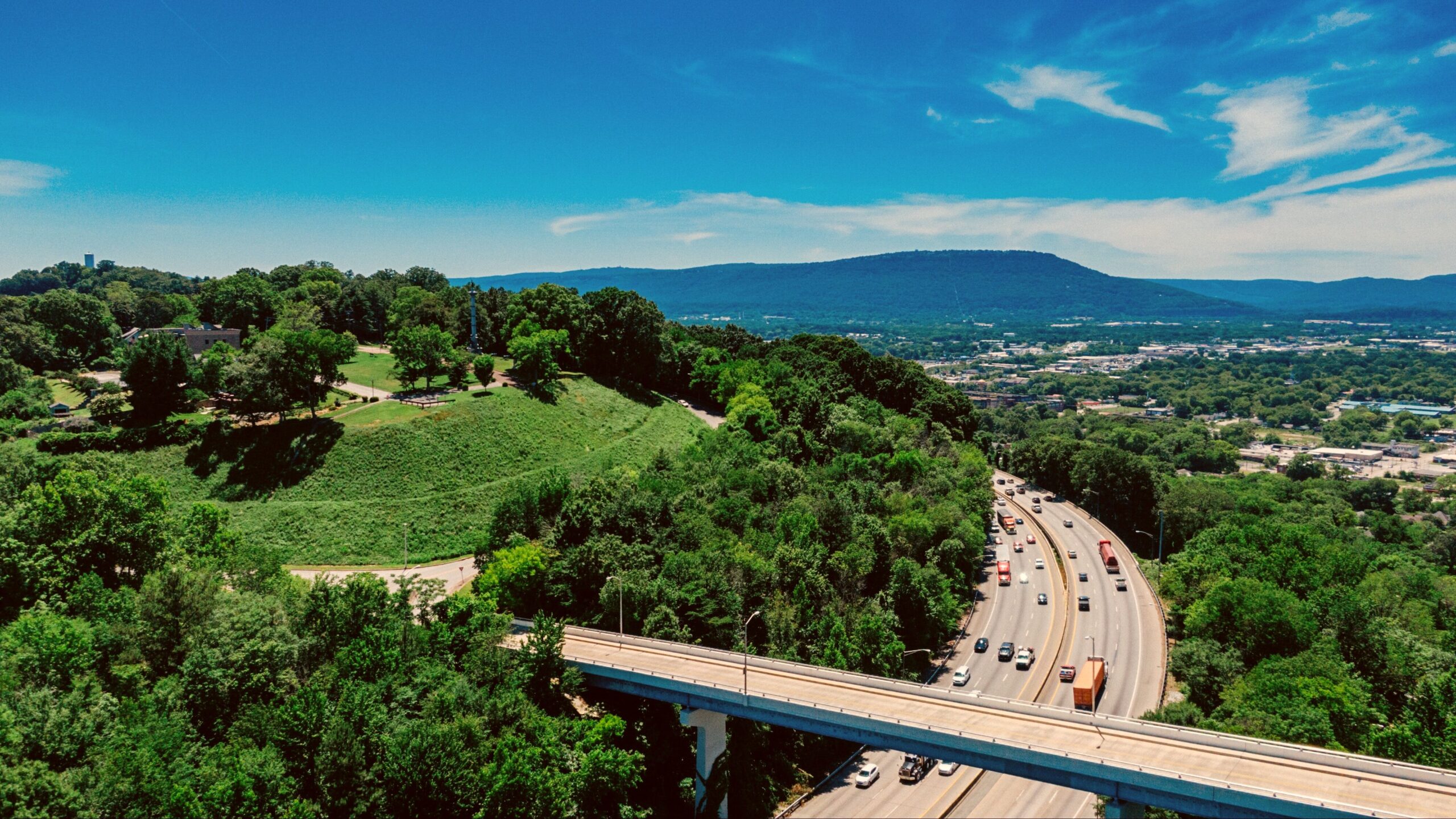 #5 – MISSIONARY RIDGE – Settled 1810s
Average Home Value: $725,000 (1st) / Competitiveness: 9th / Crime: 6th / Location: 7th
BACKGROUND: Missionary Ridge traces its origins to the Brainerd Mission (established 1817), located in modern-day Brainerd. The Mission housed Native Americans and injured soldiers during the Civil War. The building was protected to the West by a natural barrier known as a ridge. This area later became known as "Missionary Ridge", due to the number of missionaries who would travel across the formation to reach the Brainerd Mission. During the Civil War, Union soldiers referred to the area as "Mission Ridge". It was here that Ulysses S. Grant claimed victory over the Confederate Army in the Battle of Chattanooga.
WHY MOVE TO MISSIONARY RIDGE? Today, Missionary Ridge is a far cry from an obstacle for missionaries. Many of Chattanooga's most storied homes can be found in the neighborhood, including a housed designed by Frank Lloyd Wright, dozens of architectural marvels from the 1800s, and the remnants of a local legend known as the Swingers Tiki Palace. Most homes are situated in a fashion that provides splendid views of Chattanooga, the surrounding valley, and Lookout Mountain. Due to the low number of vacancies and price points, this neighborhood is much less competitive than others.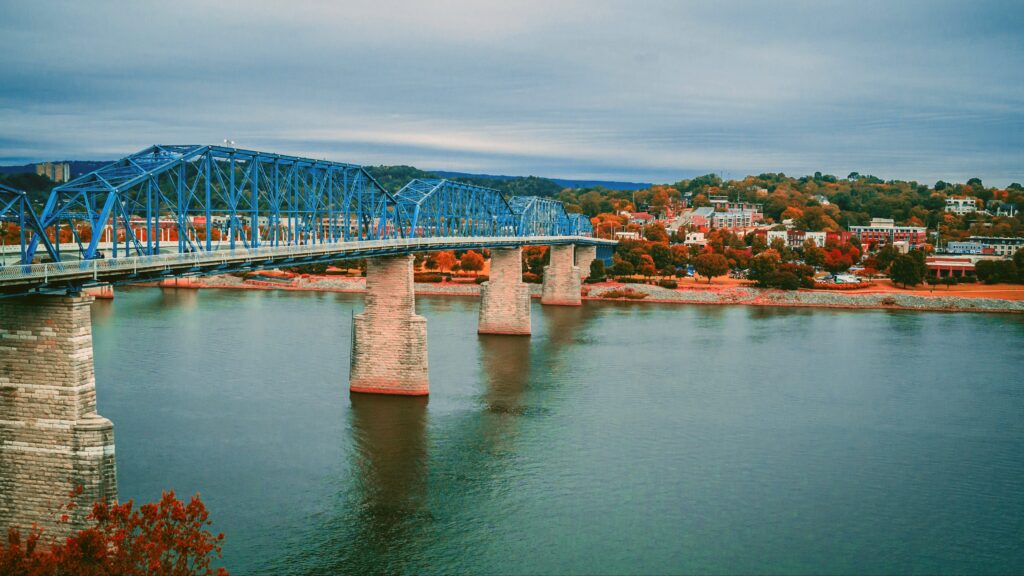 #6 – NORTHSHORE – Established 1863
Average Home Value: $429,000 (4th) / Competitiveness: 10th / Crime: 2.62 / Location 9
BACKGROUND: "Northshore" is a colloquial term for several high-end urban neighborhoods on the north end of the Tennessee River. Following the Emancipation Proclamation, African-Americans began settling what is known today as Hill City. In the following decades, Northshore is a collective of beautifully quirky locales, including Hill City, Woodland Heights, and Riverview.
WHY MOVE TO NORTHSHORE? Five years ago, Northshore would have topped this list without question. With the advent of several new developments across the city, Northshore has dropped in popularity. But don't be mistaken — it is still one of the most lively, thriving parts of town because of its location alongside the Tennessee River. The same reasons people move to Northshore are the same reasons others choose NOT to move to Northshore: it's busy! On any given day, Northshore has more foot traffic than any other area of Chattanooga. The streets are lined with public art, local shops, national chains, restaurants, and major attractions like Coolidge Park (home to Moon River Festival) and The Walnut Street Pedestrian Bridge.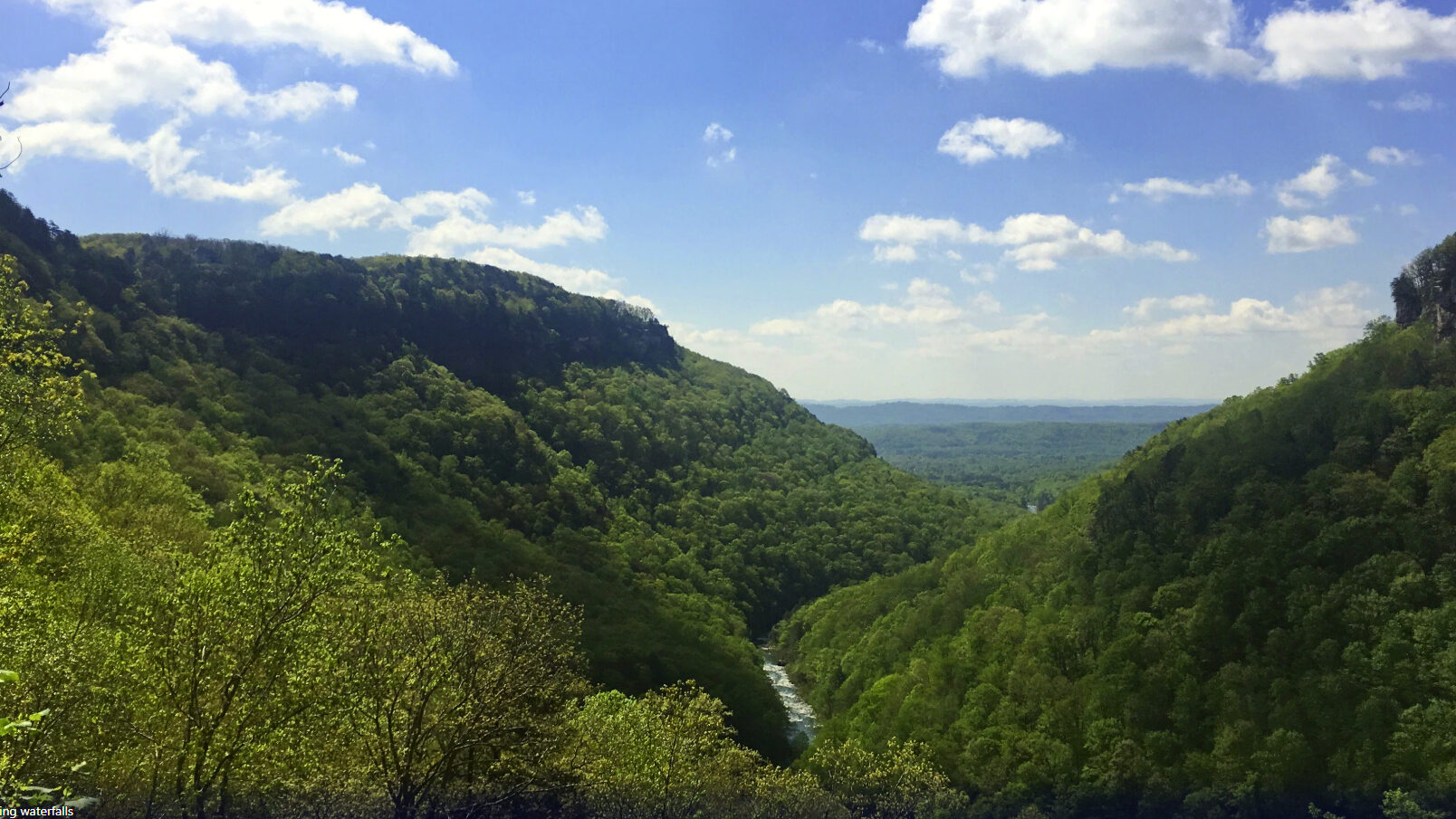 #7 – SODDY-DAISY – Settled 1770s, Established 1969
Average Home Value: $330,000 (6th) / Competitiveness: 6th / Crime: 2nd / Location: 10th
BACKGROUND: Soddy-Daisy was created after the small coal communities of Soddy and Daisy joined together to form a single town. The area has been inhabited since before the Revolutionary War. In 1819, Poe's Tavern was constructed, eventually becoming Hamilton County's first courthouse. In the following decades, both towns became known for their coal industries. The construction of US Highway 27 in 1926 brought the towns even closer together before their eventual union in 1969.
WHY MOVE TO SODDY-DAISY? Because of the peace and quiet. Soddy-Daisy is the only area on this list that is located in a rural setting. Mowbray Mountain overlooks the peaceful valley, which features generally larger, more affordable family homes. It's also one of the safest place to live in the Chattanooga area. It is a 20-minute drive from downtown, which attracts those seeking their own slice of the countryside.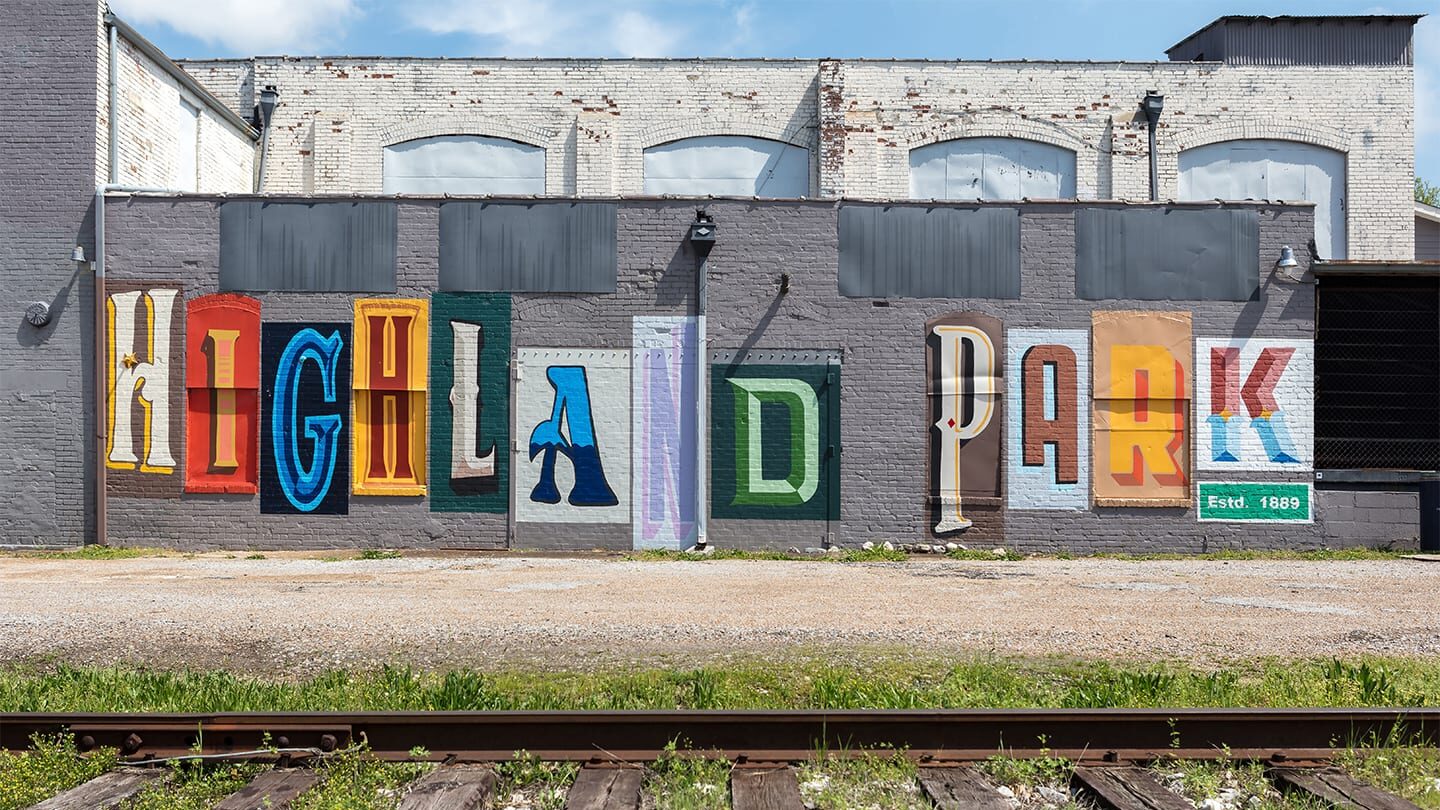 #8 – HIGHLAND PARK – Settled 1880s, Established 1905, Annexed 1929
Average Home Value: $282,000 (8th) / Competitiveness: 4th / Crime: 9th / Location: 4th
BACKGROUND: Once known as a rough part of town, Highland Park is undergoing a rapid transformation. The area was originally a small city that was later swallowed up by Chattanooga. Over the past two decades, developers have been purchasing scores of properties for renovation. This gives the neighborhood an interesting dynamic, as you'll find elaborate historic homes alongside houses on the verge of being condemned.
WHY MOVE TO HIGHLAND PARK? Highland Park is one of the most sought after neighborhoods for young couples and upstart families. The area is situated minutes from downtown Chattanooga, in an area that is partially shielded from the city's traffic jams. Highland Park is an up-and-coming neighborhood, with dozens of recently renovated Queen Anne, Bungalow, and Craftsman homes. Housing prices are relatively inexpensive compared to other neighborhoods, but the crime rate is also significantly higher.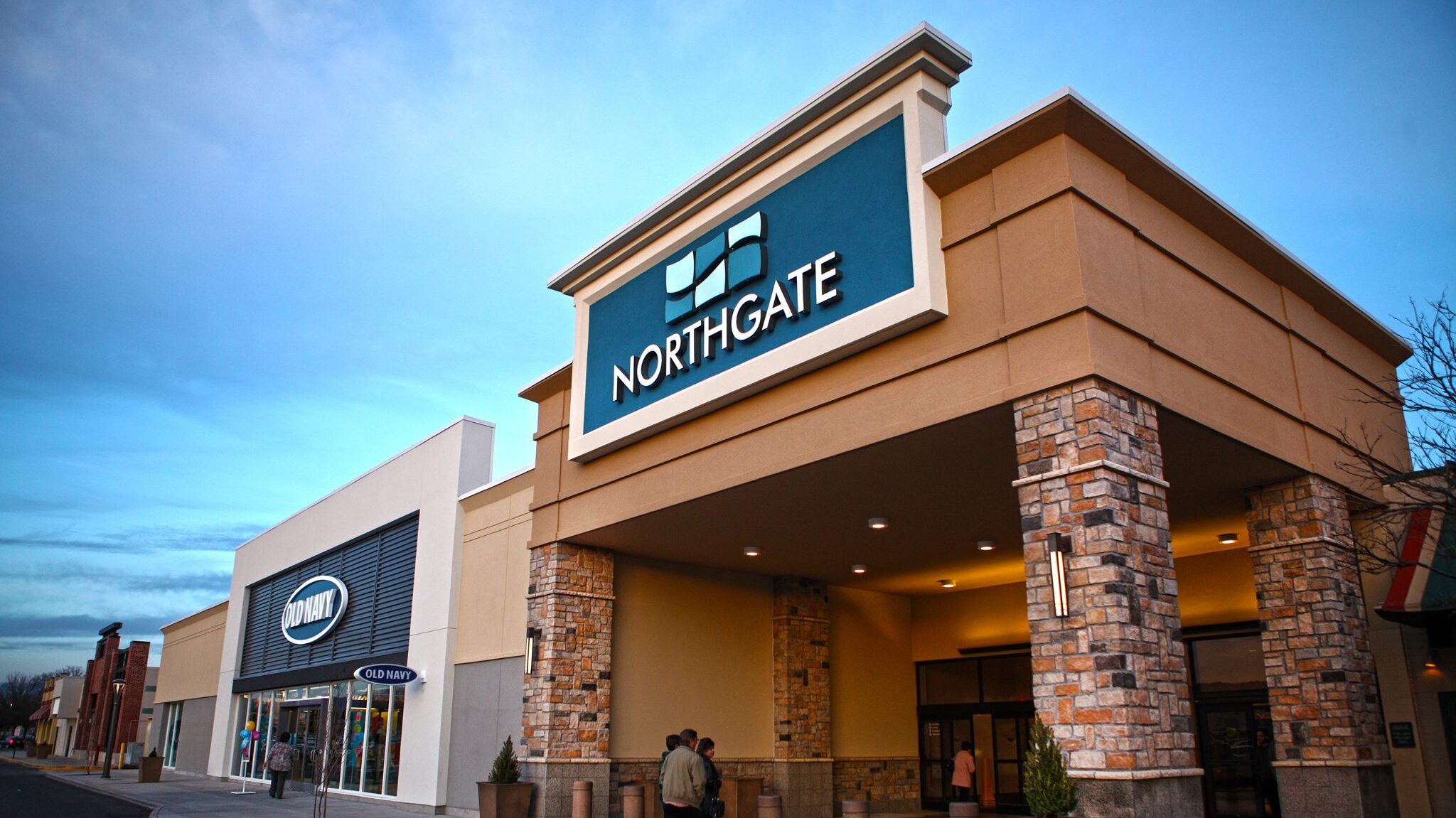 #9 – HIXSON – Settled 1812, Annexed 1975
Average Home Value: $277,000 (9th) / Competitiveness: 8th / Crime: 3rd / Location: 9th
BACKGROUND: Hixson was named after a pioneer that settled the area in the 1930s. It experienced an influx of new residents after Northgate Mall was built in 1972, causing the City of Chattanooga to annex the town in 1975. Hixson is a shining example of the urban sprawl that has occurred in the Tennessee Valley since the end of World War II. Following a localized economic decline in the 2000s, Hixson has regained its momentum in recent years with massive overhauls of Northgate Mall and the surrounding shopping centers.
WHY MOVE TO HIXSON? Because it has a little of everything. Hixson is one of the cheapest places to live in Chattanooga, with a less competitive housing market to boot. There is a surplus of grocery outlets, department stores, and local shops. Neighborhood streets are calm and crime rates are low, making it an ideal place for transplants or upstart families. However, price, safety, and convenience may be hindered by the area's lack of character and the longer drivetime to downtown.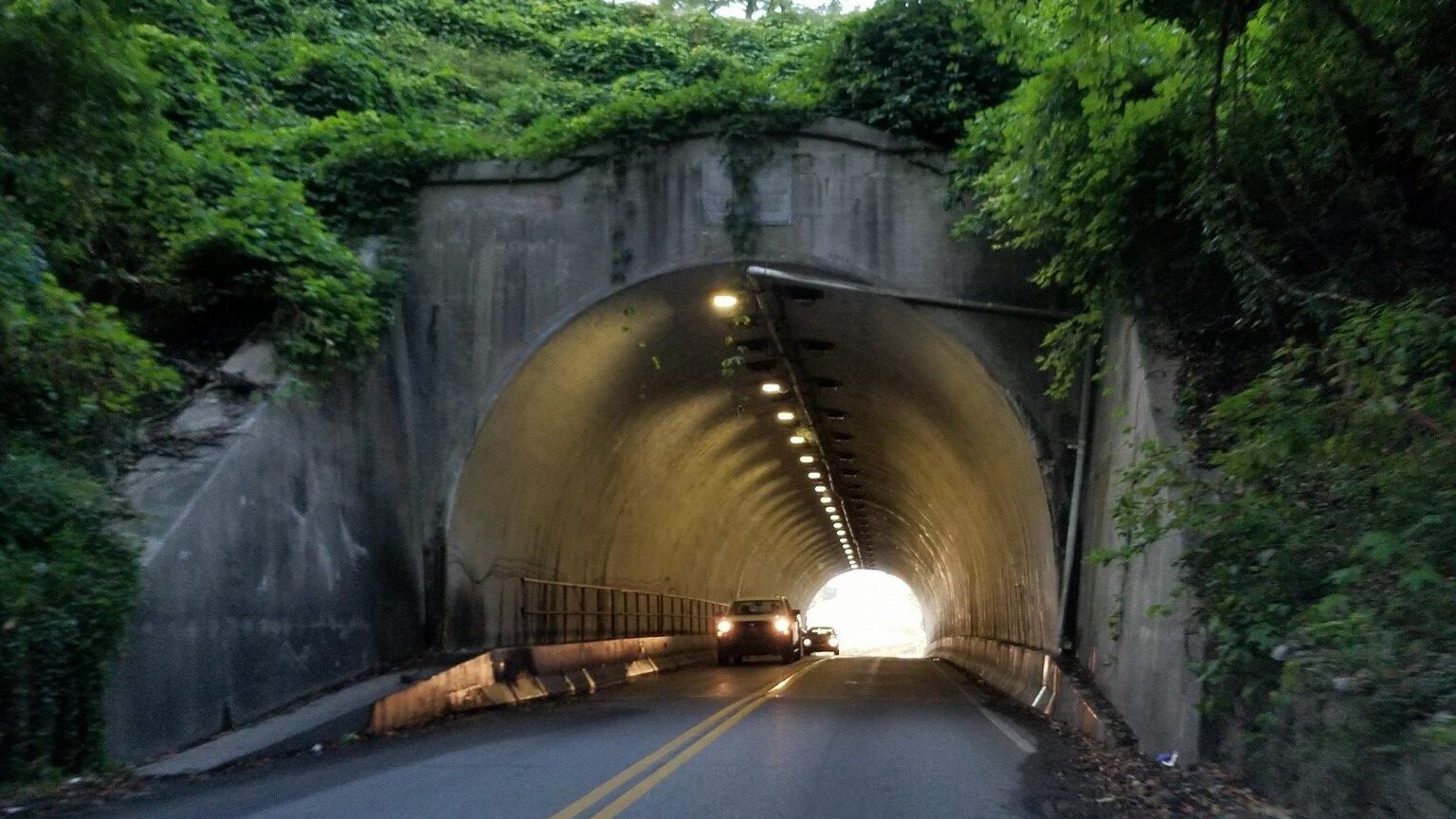 #10 – BRAINERD – Settled 1800s, Established 1926
Average Home Value: $273,000 (10th) / Competitiveness: 5th / Crime: 10th / Location: 6th
BACKGROUND: Not to be confused with East Brainerd, Brainerd began as a mission for Cherokee Natives and injured soldiers. Decades later, the area was officially named after New England missionary David Brainerd. The area covers a large swath of land along Interstate 24 and includes places like Belvoir, Hilltop, and Hemphill. Stretches of Brainerd Road have developed an unseemly reputation over the years, but the future is bright. As the urban sprawl approaches the doorsteps of Brainerd, officials are preparing to renovate portion of the neighborhood.
WHY MOVE TO BRAINERD? Because its about to blow up! With all eyes on other trending parts of town, Brainerd is slowly accommodating more residents who prefer less expensive digs. It is the cheapest place to buy property on our list, while still retaining a close proximity to downtown. However, Brainerd also claims the title of least safe neighborhood in our rankings.
HONORABLE MENTIONS
EAST BRAINERD
A notable omission from our rankings, East Brainerd contains the bulk of Chattanooga's retail shopping locations thanks to Hamilton Place. Some of the city's largest subdivisions and apartment complexes lie just outside of those shopping destinations. The area is fairly competitive for housing, but heavy traffic, high crime rates, below average schools, and location pulled East Brainerd out of the top 10.
LOOKOUT VALLEY
Arguably Chattanooga's best kept secret, Lookout Valley is cut off from the bustling streets of other neighborhoods by Lookout Mountain. This area is ideal for someone who desires quiet, suburban living while still being within arms reach of the city's top attractions. Property values are low, which could be a good or bad thing, depending on your situation.
Want to learn more about Chattanooga or the moving process? Check out our Articles & Studies to brush up on what you need to know.